Older women who are widowed, live in remote areas or have a low income are more likely to access aged care services than other older women, a University of Newcastle study has found.
Lead researcher Mijanur Rahman said these findings indicate there needs to be greater attention on the social, personal and health characteristics of seniors rather than just age to assist older women remain at home for longer.
"There should be a focus on helping these women remain independent in the community, ensuring their potential for healthy ageing through ongoing support from their families and community, and helping them maintain their abilities through health promotion activities," Mr Rahman told Australian Ageing Agenda.
Using a sample from the Australian Longitudinal Study on Women's Health, the study investigated the patterns of aged care use among 8,768 older women who were born between 1921-1926 and lived to at least the age of 75.
There were great variations in how older women accessed aged care services, said Mr Rahman, a University of Newcastle PhD candidate in clinical epidemiology and medical statistics.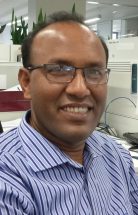 "The largest of these patterns represented women who did not use any aged care, except a few basic community services in their later years (41 per cent). These women may well go on to use aged care in their later years," Mr Rahman said.
Almost a quarter of older women had long periods of moderate to high-level use of community care (24 per cent), often using more than two services to support their care needs, according to the research published recently in Archives of Gerontology and Geriatrics.
A smaller group of women in the study were transferred to residential aged care facilities from high-level community care services (11 per cent).
Mr Rahman said more than half of this group remained in aged care facilities for a minimum of three years.
The remaining 24 per cent of older women died prematurely by the age of 82-87 and accessed a wide variety of services during their last few years, he said.
Mr Rahman said care use among the research cohort was driven by individual needs rather than just age.
These factors should be taken into account by the Federal Government for aged care service planning purposes, he said.
Currently the Federal Government allocates aged care places based on the number of people aged 70 and over, not other factors such as those highlighted by this research.
The research also found that by the age of 90, 30 per cent of the older women had eventually accessed some aged care services.
Mr Rahman said while many older people tried to delay entering aged care for as long as possible, it should be considered a place for living in the later years.
"It should not be seen as the worse option over community care, but as meeting different needs at a later part of life," Mr Rahman said.
Access the study, Patterns of aged care use among older Australian women: A prospective cohort study using linked data here.
Comment below to have your say on this story
Subscribe to Australian Ageing Agenda magazine and sign up to the AAA newsletter