Meals served in aged care facilities are falling short of daily protein requirements and putting residents at greater risk of malnutrition, an upcoming national conference on ageing research and practice will hear.
University of Melbourne senior research fellow Dr Sandra Iuliano led a trial involving 60 regional and metropolitan Victorian residential aged care facilities and 3,600 residents to evaluate their intake of protein-based dishes and compare it to national standards.
The major area of concern is that a lot of dishes contained less protein than the recommended amount, said Dr Iuliano, who will present the findings at the Australian Association of Gerontology Conference in Melbourne later this month.
"If residents are not provided with enough protein in the food they're given, they're less likely to be able to reduce their risk of malnutrition," Dr Iuliano told Australian Ageing Agenda.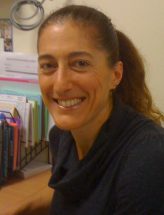 The daily recommendations for people over 70 is 1.07 grams of protein per kilogram for men and 0.96 grams of protein per kilogram for women, however the mean protein-intake for both men and women in the study was 0.8 grams per kilogram per day, she said.
Dr Iuliano said it was important for organisations to recognise the importance of serving the right amount of protein to reduce malnutrition among residents, which research has shown is currently "extremely high".
Ideally protein requirements should be mandated to ensure residents received the recommended amounts, Dr Iuliano said.
"If its mandated, then it is a requirement that has to be met. There is nothing that currently mandates it."
Menu changes
The study also indicates there is insufficient nutrition information across aged care providers, she said.
When changes are being make to a menu, it is important that items are substituted like for like, Dr Iuliano said.
"If I decided not to serve roast beef today, I need to put in an equivalent food that provides the same protein."
Dr Iuliano said data from their larger study indicates that meals served to residents at lunch are the most protein-rich while one of two dishes served at dinner is lacking in protein.
"If residents are able to choose between the two dishes and they're not having the meat choice, from our data they're unlikely to meet their protein requirement," Dr Iuliano said.
She said the alternative dish needed to contain the same amount of protein as the meat dish.
Dr Iuliano's take home message for providers is to take measures to prevent malnutrition from occurring in the first place.
"The cost of malnutrition is only going up. We need to address and prevent the problem instead of waiting for the problem to occur and then trying to treat it," she said.
The AAG Conference will take place at the Melbourne Convention Exhibition Centre on November 21-23.
Australian Ageing Agenda is a media partner to AAG.
Comment below to have your say on this story
Subscribe to Australian Ageing Agenda magazine and sign up to the AAA newsletter