All aged care stakeholders have a role to play in solving the workforce challenges and achieving a better future, an economic policy forum has heard.
Policy think tank the Committee for Economic Development of Australia hosted a forum last Friday where experts discussed the aged care workforce the challenges the sector faced in attracting and retaining staff.
Aged Care Workforce Industry Council chair Libby Lyons said the aged care sector said the aged care sector needed to work together to urgently address workforce issues.
"There is an absolute need to lift the bar on workforce, and it's a shared responsibility. There is no one group that has the leverage to be able to pull all those levers to make the changes that we need," Ms Lyons told the CEDA forum on Friday.
However, the aged care sector can't change without first addressing workforce issues, she said.
"Without the workforce, we don't have a sector… it's pretty basic, isn't it?" Ms Lyons said.
Valuing aged care employees is crucial to the solution, she said.
"In truth, we cannot change the sector without improving the workforce. We need workers that have the right skills and that have received quality training. They need to feel supported. But importantly, they need to feel valued.
"And I think this is one of the big problems that we have; we do not value the work as a community. As Australians we do not tend to value the work that those amazing people do on a daily basis, day in day out, they're caring for our relatives."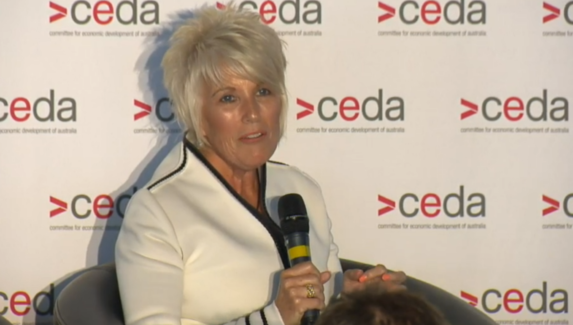 The Aged Care Workforce Industry Council is focusing on initiatives to attract workers to the sector, improving the image of aged care and developing a workforce planning tool for providers over the next two years as part as part of its plans to address the challenges, Ms Lyons said.
Provider improves rostering to addressing workforce shortages
Elsewhere at the forum the CEO of aged care provider Amana Living, Stephanie Buckland, said workforce shortages remained a key issue.
Ms Buckland said Amana Living's annual employee survey found 84 per cent of staff were satisfied, which was 11 per cent higher than the national benchmark across a range of industries.
"Whilst there's certainly I think opportunities to improve, I also think that it perhaps it's not as dire as, as we might think," Ms Buckland told the forum.
However a key insight from the survey was that staff had concerns about workload, she said.
"We have found it more difficult to fill vacancies when they arise over the last 12 months," Ms Buckland said.
COVID-19 and border closures have added to the challenges as there are no migrants coming to work in aged care, she said.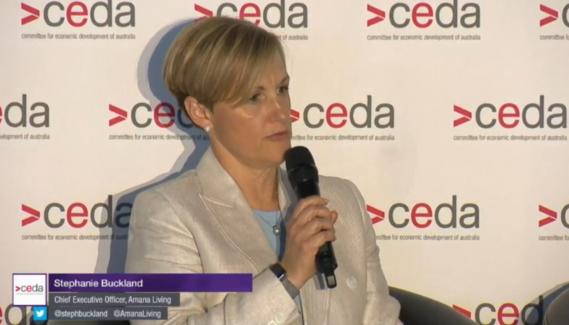 To assist with workforce shortages, Amana Living has improved its rostering across residential aged care and home care services to ensure staff are deployed at the right place at the right time, Ms Buckland said.
"That helps to address the workforce pressures," she said.
Amana Living has also done a lot of work to ensure staff know they're appreciated, Ms Buckland said.
"Every opportunity that we have to celebrate our workforce, we're doing it including through an extensive awards program and little things like for example a… monetary thank you… for all our staff who've had the COVID-19 vaccine."
CEDA's Duty of care: meeting the aged care workforce challenge forum took place on 3 September.
Comment on the story below. Follow Australian Ageing Agenda on Facebook, Twitter and LinkedIn, sign up to our twice-weekly newsletter and subscribe to AAA magazine for the complete aged care picture.