Aged care peak bodies are stepping up their advocacy over more than 18 months of online claiming issues with the Department of Human Services, which one peak says has resulted in millions of dollars in outstanding payments for some providers.
Aged and Community Services Australia (ACSA) is seeking financial compensation for its members, while Leading Age Services Australia (LASA) is demanding an apology from the Minister for Human Services Marise Payne for the cost and inconvenience caused to providers and clients.
ACSA wrote to Minister Payne on Tuesday to advise that its members continued to experience issues with the DHS online payment and means-testing system and that outstanding amounts owed to individual providers ran from $20,000 to $3 million, with several at the higher end and some dating back to 2013/14.
About 30 per cent of ACSA members are having cash flow problems as a result of the ongoing issues, several reported a significant increase in staff time spent engaging with Medicare to resolve issues, and new reports indicate reconciliation issues, which are further increasing stress among administration staff, according to the letter.
ACSA said the ongoing issues had "serious implications for aged care providers" and listed a three-and-a-half page summary of issues experienced by aged care providers and the subsequent emails and telephone calls needed to resolve issues.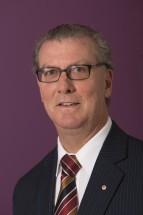 The peak body said it had sent in excess of 500 emails on behalf of members to senior staff in DHS for problem resolution in addition to raising these issues with DSS and Senator Mitch Fifield's office on several occasions over the past 18 months.
CEO John Kelly asked Minister Payne and her department to work with ACSA to resolve the ongoing issues, to provide debt recovery for outstanding amounts as well as compensation for lost interest and additional staff time.
"ACSA will also be advising members to pursue the assistance of the Commonwealth Ombudsman if the formal complaint and issues are not dealt with in a timely satisfactory manner by DHS," Adjunct Professor Kelly said in the letter.
Meanwhile, DHS announced on Wednesday that the new Aged Care Online Services platform for home care was available to all home care providers following a pilot involving with several organisations.
LASA CEO Patrick Reid welcomed the launch and encouraged home care providers to use the new system to realise the benefits of streamlined payments and reconciliation.
However, he called on Minister Payne to acknowledge the cost, administration burden, and inconvenience to aged care providers and clients resulting from the ongoing issues, including those with home care payments and means-testing assessments.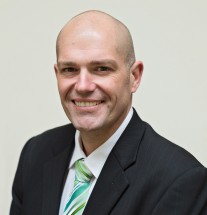 System failures of this scale would not be tolerated in any other industry, Mr Reid said.
"For two years providers have absorbed the cost, time and inconvenience of operating without a functioning claims system.
"The impact of this should not be ignored or under-estimated, and the absence of an apology from the Minister to both providers and their clients is further proof that aged care does not rank highly in this government's priorities," Mr Reid said.
Australian Ageing Agenda has sought a response from Minister Payne's office and an update on system problems from both DHS and DSS.
Want to have your say on this story? Comment below. Send us your news and tip-offs to editorial@australianageingagenda.com.au 
Subscribe to Australian Ageing Agenda magazine (includes Technology Review)