The Australian Aged Care Collaboration is among the peak bodies calling on the new Labor Government to deliver on its promise of aged care reform.
"With a new government comes a new playing field. We're keen to see issues such as funding, workforce and wages taken seriously by the new Labor government, with the support of a large crossbench committed to serving their local communities," Aged & Community Services Australia CEO Paul Sadler told Australian Ageing Agenda.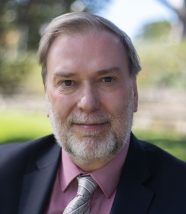 Labor leader Anthony Albanese was sworn in as Australia's 31st Prime Minister on Monday after the party's election win at the weekend saw it take power from the Coalition.
Aged care was a high priority for voters and they will be expecting the Labor Government to deliver on its promises, Mr Sadler said. "They know what needs to change and we expect it to remain topical as people look to hold the new government accountable in its early days."
Mr Sadler hopes that a new government will set the stage "for ongoing dialogue on positive reforms in Australia's aged care sector."
Aged care became one of the core themes of the 2022 federal election campaign, with Labor putting the sector front and centre of its manifesto. Among the ALP's pledges:
a fully funded wage increase for workers
registered nurses on site 24/7
an increase in carers
higher food standards
more funding for the Aged Care Quality and Safety Commission.
While the AACC notes that "these are significant steps forward", it calls for "an immediate injection of funds" to avoid further deepening of the current crisis besetting the sector.
"Support for the Fair Work Commission wage case is welcome, and we'd like to see this accompanied by immediate funding to mitigate the current situation in aged care as the case progresses," Mr Sadler told AAA.
ANMF confident of reform
Meanwhile, in a statement, the Australian Nursing and Midwifery Federation congratulated the Labor party on its federal election victory while voicing confidence that the Albanese Government will implement aged care reforms and deliver on its promise of better wages for workers.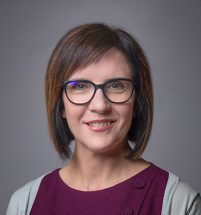 "We are delighted that we finally have a Federal Government that has a real plan to fix the systemic issues in health and aged care," said ANMF federal secretary Annie Butler.
"Mr Albanese and his team have already listened to the ANMF and have committed to working with us to develop a health workforce which is ready and able to respond to Australia's health needs."
Ms Butler added: "We look forward to working with them in developing and delivering real solutions which can ensure fair and equitable outcomes in health and aged care for all Australians."
Quality dementia care must be top of the agenda
Dementia Australia released its own post-election statement. CEO Maree McCabe also said she looks forward to working with the newly elected Albanese Government to ensure quality dementia care is placed at the top of the agenda for the ongoing aged care reforms.
"We welcome the Labor party's commitment to put more nurses in residential care and give aged care workers more time to care for residents. And we acknowledge the party's promise to formally support a pay rise for aged care workers," Ms McCabe said. "We look forward to working with the Government on all Labor policies relevant to people impacted by dementia through the health, aged care, disability and social services sectors."
The statement noted that it has been 15 months since the aged care royal commission's final report was handed down, which stated "dementia care should be core business for aged care services, and particularly residential aged care services."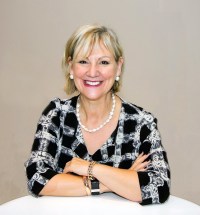 "Quality dementia care must be top of the agenda for every plan, framework, strategy and review of the aged care system reform process including residential and home and community care," Ms McCabe said.
"With the Government's support we hope to see a commitment to quality dementia care from boards, directors and governance committees across the aged care, disability and health care sectors," she added.
Throughout the election campaign, Dementia Australia called for a focus on quality dementia care. It specifically sought a commitment to compulsory dementia training for the aged care workforce.
"We know 70 per cent of residential aged care residents have moderate to severe cognitive impairment. Getting quality care right for people living with dementia will have a profound and lasting, impact for all – systematically, emotionally, economically and as a human right," said Ms McCabe. "We look forward to working with the Prime Minister and relevant ministers to ensure everyone receives the care they deserve."
Comment on the story below. Follow Australian Ageing Agenda on Facebook, Twitter and LinkedIn, sign up to our twice-weekly newsletter and subscribe to AAA magazine for the complete aged care picture.