Fallout from the Federal Government's budget measures to claw back aged care spending continues with more sector stakeholders calling for a halt to the cuts.
Aged care providers and unions have ramped up their criticism of the changes to the Aged Care Funding Instrument (ACFI) made in December and May – worth a total of $1.7 billion – with lobbying of the government, department and opposition intensifying.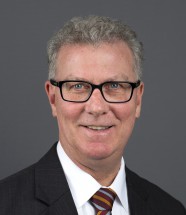 National provider peak Aged & Community Services Australia launched a new campaign yesterday calling on the major political parties to halt the cuts.
ACSA CEO Adjunct Professor John Kelly said the recent $1.2 billion budget changes targeting medication and pain management would directly impact the care of residents.
"Aged care needs more funding and more staffing, not less. At a time when we should be building and developing the workforce of the future we are faced with losing skilled nurses and care workers and allied health programs," Professor Kelly said.
He said the cuts will impact on the level of care and support that can be provided to residents.
'Care compromised'
The Australian Nursing and Midwifery Federation (ANMF) also called on all parties to restore the funding, saying its worst fears had come true in response to a story published on AAA online on Wednesday.
That story featured Scalabrini Village CEO Chris Rigby who said his organisation would see an 11.3 per cent reduction in annual funding as a result of the cuts, which would make it impossible to maintain the current number of registered nurses employed.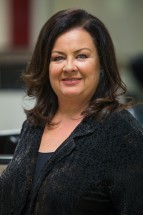 ANMF federal secretary Lee Thomas said Mr Rigby's comments confirmed that ongoing funding cuts would compromise the level of care for residents.
The ANMF had been warning of this potential outcome for the past three years, she added.
"Sadly, it's now reality with this terrible admission that the number of RNs will be reduced and that patients with complex health issues and high care needs won't be able to be cared for by this provider," Ms Thomas said.
"As we know, the sector is suffering a shortfall of 20,000 nurses and our members on the ground are telling us that it's now not [un]common for one RN to be looking after 100 patients in a nursing home – it seems that's about to get even worse.
"In the lead-up to the election, we're calling on the government, the opposition and the Greens to commit to restoring funding so we can avoid highly-qualified RNs losing their jobs – and ensure our elderly mums and mads and grandparents get the quality care they deserve."
Several others responded to AAA's story including Lutheran Aged Care CEO Wendy Rocks, from the southern NSW border town of Albury, who contacted AAA to add her support to Mr Rigby's comments and pass on her comments published in the Border Mail.
She said the current funding allowed for the hiring of more registered nurses and occupational therapists to help some of the 212 residents across Lutheran Aged Care sites.
"The ACFI has done what it was put in place to do and for the first time in a long time, and I've been in this industry for 25 years, we've been able to deliver the kind of resident care that these very old, frail people require," Mrs Rocks told the Border Mail.
Funding should reflect resident need
Meanwhile, representatives from more than 60 aged care organisations attended a Leading Age Services Australia (LASA) NSW-ACT forum in Sydney recently to discuss the repercussions of the funding cuts.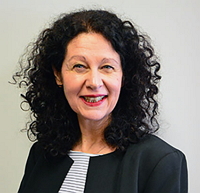 The consensus view was that the cuts would undermine the viability of aged care services and compromise quality care for older Australians, according to the state peak, which called for funding to reflect resident need.
"These cuts will be devastating to the aged care industry. Already providers are considering which services for residents will be affected, as well as possible reduction in staff numbers," said Loula Koutrodimos, acting CEO of LASA NSW-ACT.
"This cut is based on repairing the budget, without consideration of the impact to resident care needs."
Ms Koutrodimos said there was a bipartisan absence of political will to address the true care challenges of our ageing population.
"As the meeting of providers reaffirmed, funding in aged care must reflect resident need… Aged care cannot continue to be a reserve from which billions of dollars in funding is withdrawn to address other Budget concerns, or to fund other priorities," she said.
Follow AAA online for further reports on the impact of the ACFI changes to aged care service provision.
Want to have your say on this story? Comment below. Send us your news and tip-offs to editorial@australianageingagenda.com.au 
Subscribe to Australian Ageing Agenda magazine