The aged care regulator is moving to "urgently" scrutinise facilities with a poor infection control record as coronavirus starts to spread in the community.
News overnight has confirmed a fifth person from BaptistCare NSW and ACT Dorothy Henderson Lodge in Sydney has tested positive to coronavirus (read more here).
At the same time, the health department is bringing aged care stakeholders together today to help providers prepare for an outbreak (read more here).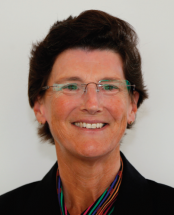 Aged Care Quality and Safety Commissioner Janet Anderson issued updated advice to all aged care services this week in light of the unfolding coronavirus situation.
The advice is reminding services of "their infection responsibilities under the Aged Care Quality Standards to have appropriate infection control measures in place in light of the COVID-19 situation and the approaching influenza season," Ms Anderson told Australian Ageing Agenda.
She said the commission was also putting an urgent focus on known-poor performers.
"The commission is also implementing an urgent regulatory response for services where there is an indication of risk of poor compliance with the requirements for minimising infection-related risks," she said.
COTA Australia chief executive Ian Yates had been calling for such a measure and welcomed the move.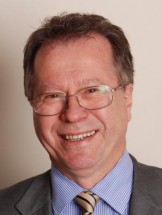 "I am very happy. This is the right approach," Mr Yates told AAA.
"We know that a great many providers have infection control under control as much as you can but there are smaller providers who in the past have not managed infection control properly.
"A couple of seasons ago the flu was not managed well," he said.
Providers on high alert
Sean Rooney, CEO of aged care peak Leading Age Services Australia, said aged care homes took part in a national focus on infection controls following the 2017 influenza outbreak.
It had an emphasis on staffing provision and protocols to contain the spread of viruses and maintain an adequate workforce, he said.
"While providers face the annual outbreak of influenza, it is critical they add to these protocols by closely following the Department of Health's updated COVID-19 advice," Mr Rooney said in a statement on Wednesday.
He said the aged care sector had mandatory infection control measures in place and had been on rising alert levels since January over the COVID-19 virus.
With the virus confirmed in a Sydney residential aged care home Mr Rooney said maximising the protection of seniors was the sector's top priority but also a community duty.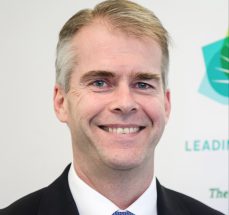 "Absolute vigilance and caution is required, both across the community and within aged care homes, because the virus can be transmitted before showing symptoms."
He said it was crucial that aged care providers took of the recent advice from Chief Medical Officer about taking steps to prevent, detect and control the spread of infections and the recent advice from Ms Anderson.
Providers advised to self-assess against standards
Ms Anderson is urging all service providers to complete a self-assessment against the quality standards, particularly the two relating to personal care and clinical care and organisational governance.
She said providers need to ensure they have in place:
arrangements for assessment and management of risk associated with infectious outbreaks if infection is suspected or identified
arrangements to ensure adequate care of the infected individual
protection measures for consumers, staff and for residential aged care services, visitors to the service
notification advice to consumers, families, carers and relevant authorities.
"The commission will continue to closely monitor the situation and issue advice to the aged care sector as the COVID-19 situation changes.
"If anyone has a concern about an aged care service, they should contact the commission on 1800 951 822," she said.
Comment below to have your say on this story
Subscribe to Australian Ageing Agenda magazine and sign up to the AAA newsletter