The consumer peak body for older Australians is calling on aged care providers to apply new visitor restrictions safely and sensibly and not in an unnecessarily strict manner.
Provider peak bodies say the new guidelines are the minimum requirement and other measures are to ensure resident and staff safety.
The Prime Minister announced on Wednesday that residential aged care facilities would have to increase restrictions on visitors for the next six months to help control the spread of coronavirus.
Visits have to be short, limited to a maximum of two people at one time during the day from family, close friends or professional service workers only, and take place away from common areas, he said.
The new guidelines also include restrictions on visitors who have travelled or are sick, children and others but call for flexibility on a case-by-case basis particularly for compassionate reasons. Read more here:
However, some providers are limiting visitors across facilities to compassionate grounds only or banning visitors completely regardless of the situation at a facility, according to reports, and statements from providers.
Council on the Ageing Australia (COTA) said on Thursday that some aged care providers were using the new restrictions as an excuse for unacceptable restraint on the rights of residents and families to be treated with compassion and respect.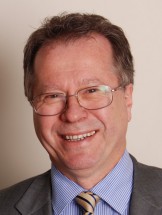 COTA chief executive Ian Yates said the guidelines provided appropriate measures to keep residents safe and prevent the spread of the disease.
"These new guidelines on screening visitors and restricting visitor access provide clarity and consistency across residential aged care, an industry that will play a crucial role in keeping older Australians safe and containing the spread of disease."
He called on all providers to ensure they apply the guidelines safely, sensible and compassionately and proportionate for each resident and family.
"Compassion and respect on an individual basis are key to the implementation of these measures," Mr Yates said, "not the cookie cutter approaches, top down edicts and lack of sensitivity and common-sense some residents and families are experiencing."
Mr Yates said he listened to family members of a major provider this week who have been banned from visiting their family member without any notice.
"That's not in accordance with our Aged Care Quality Standards that demand providers treat residents with dignity and respect and constructively engage with residents and family."
Providers responding to ensure safety
Aged care provider peaks say that essential visits are going ahead and that providers are taking the measures they see as necessary to ensure residents' safety.
However, providers will need to justify additional measures to the quality agency, Leading Age Services Australia said.
LASA CEO Sean Rooney said the safety of residents and staff was a shared responsibility between the aged care sector and the entire community.
"The restrictions announced by the Government are the minimum measures that must be taken to protect older Australians in residential care, many of whom are more vulnerable because of underlying health conditions," Mr Rooney told Australian Ageing Agenda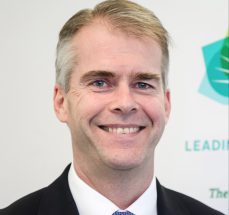 "Half the Australians who have died from COVID-19 have been care home residents and all have been over 70.
"These rules are critical to saving lives – and we ask all families and friends of loved ones in care to join in this commitment.
"Some facilities may choose to implement additional infection protection measures depending on the circumstances and risks presenting to them at the time," he said.
However, based on discussions with the Department of Health and the Aged Care Quality and Safety Commission, he said facilities would have to justify measures beyond those announced on Wednesday.
"Providers will need to be clear as to the rationale for additional measures and the processes by which these have been implemented, including consultation and communication activities with residents and families.
"These measures need to balance care and compassion with protection and caution. This is not always easy and in many instances decisions are being made on a case-by-case basis to get this right."
Essential visits continuing
The Aged Care Guild, the peak body for large for-profit aged care providers, said providers were continuing to support essential visits.
Aged Care Guild executive director of operations Nicholas Brown said: "Aged care providers across the sector were taking greater pro-active and pre-emptive measures to ensure the safety of those in their care.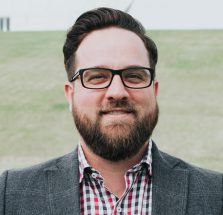 "It is important to note most aged care providers, including not-for-profit, in the sector have gone above and beyond the enhanced visitor restrictions outlined by the Government yesterday.
"The vast majority of residents and family members have been widely supportive of this decision," Mr Brown told AAA.
"All providers are continuing to support essential visits to their residents with compassion and understanding, including end-of-life or support with mental health needs," he said.
"We must strongly emphasise, the key for providers when enacting any changes is to regularly and consistently communicate with residents, their families and staff."
Mr Brown and Mr Rooney said many providers were using alternative ways to help residents engage with family and friends including video conferencing to support their mental health and quality of life.
Comment below to have your say on this story
Subscribe to Australian Ageing Agenda magazine and sign up to the AAA newsletter