Aged and disability care providers will have to roster or pay home support workers for a minimum of two hours from July under changes to their award.
It follows a review of the Social, Community, Home Care and Disability Services Industry Award by the Fair Work Commission which sets a new minimum shift time for part-time and casual workers.
The updated award also includes loadings for remote work, broken shift allowances and compensation for cancelled shifts.
While some industry insiders have expressed hope that the changes will be an improvement on what's viewed as a confusing and inflexible award, others are concerned about the implications for providers.
Major cost increases feared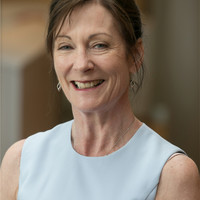 Kerrie Langford, head of employment and ACT manager at National Disability Services, says while the modelling is yet to be done, the change in minimum hours could have a significant cost implication for providers.
"There will be potentially a 100 to 200 per cent cost increase," she said. "We're unsure of what the potential impact, financially, will be on the sector."
Ms Langford said NDS strongly encouraged providers to seek their own industrial advice in relation to the new award, as much of it was unclear, untested and open to interpretation.
Another layer of complexity
Aged & Community Services Australia CEO Paul Sadler said the change to minimum engagement times would create another level of complexity for operators and could compromise client care.
"It's common for older people to receive their personal care via two short visits at the beginning and end of the day, and providers will now have to adjust their arrangements to fit in with the two hour minimum engagement," said Mr Sadler.
Those most likely to benefit from the change are online platforms, who pay staff as independent contractors, he said.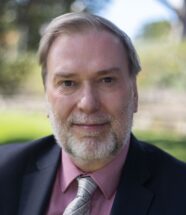 "The side effect of these sorts of rules is that you're going to end up with some older people potentially having to change their routines to accommodate the new minimum requirement, or you get providers and older people choosing to go with independent contractor engagement models."
Mr Sadler said the changes will put more pressure on the sector, especially smaller operators who may not have the appropriate integrated software.
"It's just another pressure for these small players in terms of how they manage the link between their workers and the clients," he said.
"We're not opposed to the minimum level per se and we accept the umpire's decision. But we need to sit back and ask what does this mean for how we schedule workers, and how the government pays for home care packages, particularly as we move towards a new support at home model."
Broken shift allowance
Under the changes, there will be a scale of payments for employees performing remote work outside of their rostered hours, and if a client cancels a rostered service, the employer must either find an equivalent shift for the worker or pay them the full rate.
An employee required to work one broken shift will be paid an allowance of 1.7 per cent of the standard rate, while employees who work a broken shift with two unpaid breaks will get 2.25 per cent.
Other changes include the introduction of a 32 cent per shift laundry allowance and an obligation for employers to pay for the repair or replacement of damaged clothes.
The review of the SCHADS Award is part of the Fair Work Commission's four yearly review of modern awards. The FWC announced its determination earlier this year.
This story originally appeared on Community Care Review
Comment on the story below. Follow Australian Ageing Agenda on Facebook, Twitter and LinkedIn, sign up to our twice-weekly newsletter and subscribe to AAA magazine for the complete aged care picture.