Consumer advocacy group COTA Australia has released a position paper setting out what it says needs to be done to fix the aged care system as the sector braces for a royal commission.
The paper identifies the key issues in ageing and proposes five recommendations that COTA considers necessary for the future sustainability of the sector.
COTA welcomed the federal government's recent announcement of the royal commission but has expressed concerns it might delay some of the more urgent reforms.
What consumers want
funding for 30,000 more high level Home Care Packages to reduce wait times to a maximum of 3 months
setting a definite date for putting residential aged care places in the hands of consumers
compulsory publication of aged care services, staffing levels, price and quality performance by mid-2019
more funding to secure the right quality and mix of aged care staff
all inspections of providers to be totally unannounced inspections at least once a year
COTA Australia CEO Ian Yates said while the recommendations weren't breaking any new ground, they would ensure the sector was more responsive to the needs of people in the aged care system.
"What we're suggesting isn't new. COTA, and successive government reviews and reports, have identified the changes that need to occur now to restructure the aged care system," Mr Yates said.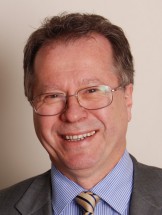 "While the Royal Commission will address major long-term challenges, other things should happen now."
On home care packages, Mr Yates said many older Australians are being forced into aged care facilities due to extensive wait periods before receiving high quality home care packages.
"Further investment in home care packages is absolutely critical to providing older Australians with the option to stay at home as they age; and take some pressure off funding residential aged care," he said.
The bed licence system, which allocates beds to providers regardless of quality and performance, should also be removed, Mr Yates said.
"Without this fundamental change there is absolutely no incentive for aged care providers to deliver excellence in care," he said.
Transparency and accountability
Under current legislation, providers are not obligated to publish information including prices, quality performance and staffing levels.
"There must be both transparency and accountability so that older Australians have clear information they need to choose the service that's right for them," Mr Yates said.
While there has also been the recent announcement of an inquiry into the Aged Care Amendment (Staffing Ratio Disclosure) which proposes the quarterly publishing of resident to staff ratios, Mr Yates said there needs to be more funding towards staff to enable the delivery of higher quality care.
He said there are many dedicated aged care staff in the sector however there need to be "more positions … real career pathways, more and better training and much better pay for the bulk of the workforce."
Mr Yates said totally random visits should occur at least once a year, as current unannounced visits, announced in the 2018 Budget, give providers 90 days notice.
Providers with a high number of complaints should be more targeted to ensure quality of care is provided to residents every day, he said.
Mr Yates said these recommendations cannot wait, and that the Government must make these a priority to fix the aged care system.
"Our aged care system as a whole isn't up to scratch, and it needs to be."
Access the paper, Keep fixing Australia's aged care system… taking the next steps in tandem with the Royal Commission here.
Comment below to have your say on this story
Send us your news and tip-offs to editorial@australianageingagenda.com.au 
Subscribe to Australian Ageing Agenda magazine and sign up to the AAA newsletter