A human-rights based based aged care system that guarantees care within a month of assessment and a well-trained and registered workforce are among a set of principles an alliance of consumer groups has developed to improve aged care.
The vision statement released on Wednesday also calls for full transparency on staffing, quality measures, complaints, compliance and financial outcomes and a regulator that vigorously investigates and prosecutes providers for breaches of the standards.
The 10 principles, which were released on Wednesday, have been developed by Carers Australia, COTA Australia, Dementia Australia, the Federation of Ethnic Communities Council of Australia, National Seniors Australia and the Older Persons Advocacy Network.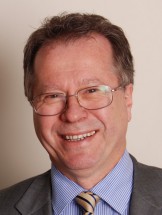 COTA Australia chief executive Ian Yates said the principles aimed to help co-design a new aged care system.
"We are not talking about incremental adjustments in the current system, we are talking about reshaping the aged care system," Mr Yates told Australian Ageing Agenda.
"They describe a system which would be much more consumer-centric, properly resourced, rights-based, inclusive and would achieve good outcomes for the older people who need aged care services," he said.
Consumer groups hope "that these will be taken seriously by government and the royal commission" and "that they would engage with us in the co-design of this new aged care system," Mr Yates said.
National Seniors Australia chief advocate Ian Henschke said this year's budget must fund enough packages to ensure no one waits more than a month for the home care they need.
"We also need a new system that tracks where the money goes and punishes providers who put profit before people and cause suffering and death," Mr Henschke said.
Dementia Australia CEO Maree McCabe said it was important the human rights of people with dementia and their families and carers were reflected in a reimagined aged care system.
"Consistent and equitable access to quality dementia care must be a cornerstone of aged care, and we must focus on building the capacity of our workforce to understand and support people with dementia," Ms McCabe said.
Similarly, FECCA chair Mary Patetsos said the needs of seniors from all backgrounds needed to be addressed in the reforms.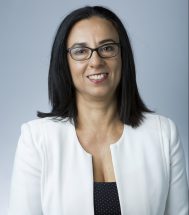 "Catering to culture and language specific needs of consumers and investing in bilingual and bicultural staff should be core business practices of all aged care providers," Ms Patetsos said.
The 10 principles are:
A better Aged Care Act, which is designed to uphold human rights and ensure consumer choice and control.
A simple system where care is guaranteed within 30 days and is easily accessible, whether at home or in residential aged care.
Full transparency about staffing, quality measures, complaints, compliance and financial outcomes which are supported by easy to understand indicators to inform consumer choice.
A trained, registered and qualified workforce, with the right number of staff.
Proper recognition and support for the role of unpaid family and friend carers.
Easy to understand information and local solutions available for older people and their families and friends.
A strongly resourced regulator that takes robust action to ensure consumer protection.
Core business practices that respect all clients with diverse characteristics and life experiences that ensure all services are inclusive, culturally safe and sensitive.
A funding model that grows with the populating, ensures sufficient taxpayer funding and is balanced with consumer contributions where they can afford to pay.
Better integration of other health and wellbeing services into aged care.
Access a PDF of the detailed list of the principles here.
Comment on the story below. Follow Australian Ageing Agenda on Facebook, Twitter and LinkedIn, sign up to our twice-weekly newsletter and subscribe to AAA magazine for the complete aged care picture.