Home and community care providers could improve service provision by better profiling and targeting groups of consumers, a study suggests.
The study, published in the current European Journal of Ageing, investigated patterns of home and community care use by women aged 75-90 between 2001-2011.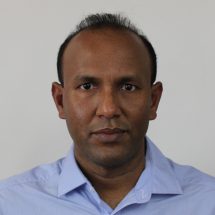 Because of the time frame, the research focused on women receiving HACC services prior to the announcement of age care reforms that resulted in the establishment of the CHSP and HCP programs.
Distinct user groups
The study found six distinct types of users based on the amount of services used. More than half (54 per cent) of the cohort were "basic" service users, using low volumes of services such as domestic assistance, home nursing care, transport and meal assistance.
About a quarter, a higher than expected figure, used a higher volume and frequency of service.
Living in regional and remote areas, or alone, were associated with increased risk of complex HACC use, most likely reflecting limited access to residential care.
Having difficulties managing finances made women more likely to access low levels of HACC, as did chronic health conditions and low physical functioning, which was associated with fear of falls.
"Overall, we observed a wide diversity in the patterns of service among the HACC clients according to their demographic and health characteristics," lead researcher Mijanur Rahman told Community Care Review.
"These findings highlight the importance of providing a range of services in the community setting to meet diverse care needs of older Australian women."
Transition to CHSP
Rahman says the transition of HACC – which only remains to a limited extent in WA –  to CHSP and the introduction of consumer directed care, may also have impacted on community aged care service provision.
"We may see a growth in the cluster with complex patterns of service use as greater autonomy among consumers in choosing services may increase the combination of services, and possibly the volume of service use," he told CCR.
He says the findings of the study could help improve service delivery, and in turn help people remain at home for longer, by helping providers target distinct groups of service users, such as women in remote areas or those who had been recently widowed, to make sure they are providing appropriate care.
Service providers and should both spend more time profiling target groups and targeting people with escalating needs, or who have been clients for a long time and whose needs may have changed, he says.
"At a service level, we would also recommend profiling of the client groups and targeting people who have an escalating need for services may need further assessment or reablement, or who have been clients for a long time their changing needs may not have been recognised.
"Our findings underscore the importance of providing a range of services to older people in the community setting, with most people managing to live at home independently with low-level use of a few basic services," he said.
"The findings will help guide policy-makers in their efforts to improve service delivery through targeting distinct group of service users and to optimise the future capacity of the community aged care system in Australia.
"Overall, most older people wish to remain living in their own homes, and these community services would seem to be an important resource in supporting them to achieve this goal. Our finding provides a baseline against which recent reforms and structural changes in the community care services can be assessed."
He says the study provides a foundation for future research to investigate whether the types and volume of services currently being offered meet changing needs of older people over time, and whether they are delivered in a timely fashion."
Factors associated with use of home care:
Living in remote/regional areas
Being widowed or divorced
Difficulty managing income
Not receiving veterans affairs benefits
Chronic conditions
Poor health
Poor health-related quality of life
Subscribe to Community Care Review