Dementia continues to be the leading cause of death among Australian women, and the second leading cause of death of all Australians behind heart disease, according to an Australian Bureau of Statistics report released earlier this week.
The report found deaths from dementia increased from 33.1 per 100,000 people in 2008, to 41.6 deaths in 2017.
Dementia became Australia's second leading cause of death in 2013, overtaking strokes for the first time. The number of dementia deaths have continued to rise since then.
Dementia, including Alzheimer's disease, accounted for 8,859 deaths among women and 13,729 of 160,909 total deaths in 2017 among all Australians.
In 2016, 8,447 women died from dementia, an increase of 196 deaths compared with 8,251 in 2015.
The median age of dementia related deaths was 88.8, according to the report.
Dementia Australia CEO Maree McCabe said the data indicates that dementia is a concern for all Australians.
"This data shows the enormous impact that dementia has, and will continue to have on our health system, our communities and our society in general," Ms McCabe told Australian Ageing Agenda.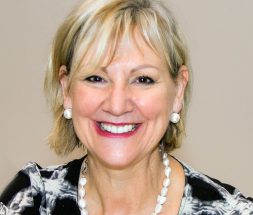 She said more needs to be done to address the increasing prevalence of dementia.
"Without a major medical breakthrough, dementia will become the leading cause of death of all Australians in just a few years," Ms McCabe said.
Ms McCabe said deaths from heart disease and stroke were lower due to more awareness, treatment options and support available.
"With major investments in dementia research, services and support, as well as continuing to educate the community and raise awareness about dementia we could turn these dementia figures around too," she said.
An investment into staff training in aged care will improve the quality of care for residents living with dementia, she said.
"Our health and aged care sector staff, at all levels need to have specialist dementia training to ensure all people impacted are receiving quality care, support and access to services required to ensure the best possible health outcomes throughout the progression of the disease," Ms McCabe said.
She said the Government needs to focus on solutions to meet the needs of people living with dementia.
"Governments and industry can have a huge impact by committing to increased and sustained investment in research while also supporting investment in risk reduction and raising awareness about the benefits of living a brain-healthy lifestyle that can potentially delay the onset or prevent symptoms from developing," Ms McCabe said.
Shadow Minister for ageing and mental health Julie Collins said dementia is not a normal part of growing old.
"It is a serious and terminal illness that is impacting on and taking the lives of more and more Australians," Ms Collins said.
She said there needs to be a stronger public focus on dementia.
"We must continue to invest in research to find a cure and do more to make our communities liveable places for people with dementia," Ms Collins said.
The leading cause of death in 2017 was found to be Ischaemic heart diseases, accounting for 18,590 total deaths.
Access the report, Causes of Death, Australia, 2017 here.
Comment below to have your say on this story
Send us your news and tip-offs to editorial@australianageingagenda.com.au 
Subscribe to Australian Ageing Agenda magazine and sign up to the AAA newsletter