A study has found low rates of dementia medication in Australian aged care facilities compared to other countries including the US, the UK and Denmark.
The study, Antidementia medication use by aged care facility residents with dementia, published in the International Journey of Geriatric Psychiatry in July, was undertaken by Macquarie University.
The study looked at the prevalence of antidementia medication among older Australians living in aged care facilities. It involved 5,354 residents living with dementia from 68 aged care facilities across New South Wales and the Australian Capital Territory from 2014 to 2017.
The study looked at the use of two antidementia medications, including cholinesterase inhibitors, which are used for mild to moderate symptoms of dementia, and memantines, which are used for moderate to severe symptoms of dementia.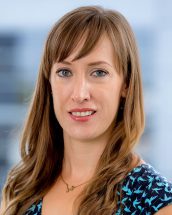 The research found that antidementia medication use was less than 10 per cent each year and by 2017, this figure had decreased to 8 per cent, said Dr Kim Lind, research fellow at the Centre for Health Systems and Safety Research at Macquarie University.
That was lower than other countries including the US, the UK and Denmark, the study found.
"We found that antidementia medication use is very low," Dr Lind told Australian Ageing Agenda.
The figure was "really low" compared to an international study Dr Lind undertook in the United States, which looked at antidementia medication use among older people in aged care, she said.
"I did a study in the United States a couple of years ago and the result was four times the rate compared to Australia," Dr Lind said.
"I wouldn't say the US rate is correct, they're probably overusing, but Australia is definitely going to the other extreme of underusing," she said.
Dr Lind said Australian aged care residents can face barriers in obtaining antidementia medication that their US counterparts don't.
"The difference is that the subsidisation policy is very different in the US and Australia. In Australia you have to get your diagnosis made or confirmed in consultation with a specialist, so you would have to go see a specialist or your general practitioner would have to call and consult with the specialist, which is certainly a barrier."
"In the US, you don't even need to have a diagnosis, the doctor could write a script and say 'here you go'," Dr Lind said.
Missed opportunity to improve quality of life
The impact of antidementia medication includes improved function, cognition and quality of life for people living with dementia, Dr Lind said.
Dr Lind said residents living with dementia should be given more opportunities to trial antidementia medications before resorting to antipsychotic medications.
"I think it's really about giving people the opportunity to trial these medications to see if they're good candidates, see if it works, and just make sure we use all the other tools in the toolbox before we consider antipsychotics," she said.
She said there needs to be more technology in place to help aged care providers better utilise their data to help them make better decisions about antidementia medications.
"Aged care providers collect so much data."
"If we can build systems that take that data and can summarise it and give it to providers in a meaningful way where it tells them they have this many people with dementia in their facility, this many people are getting antipsychotics, this many are getting antidementia medication and these are the people who have never trailed antidementia medications who might be a good candidate…. having that information more readily accessible to them I think would really help," Dr Lind said.
Access the study here.
Comment below to have your say on this story
Subscribe to Australian Ageing Agenda magazine and sign up to the AAA newsletter