The health department has withdrawn recent advice concerning allied health professionals with limited registration and pain management services in aged care while it consults with the sector.
The backflip comes after AAA reported this week about the concerns of allied health professionals and peak bodies including Aged and Community Services Australia and Australian Physiotherapy Association.
The Department of Health sparked confusion when it published a clarification on its website last Friday saying that allied health professionals with "limited" registration by their relevant national board would not meet the requirements to provide pain management treatments Aged Care Funding Instrument (ACFI) Complex Health Care items 12.4a and 12.4b.
Allied health professionals had raised concerns about the update, saying the industry relied on limited registration therapists to meet residents' need.
They also said the rule was not reflected in the ACFI User Guide and overruled the Australian Health Practitioner Regulation Agency (AHPRA), which works with 15 national health practitioner boards to implement the National Registration and Accreditation Scheme.
In response, a spokesperson for the Department of Health told AAA the health professional registration requirements for these two ACFI pain management items had not changed and that it had regularly communicated the requirements to the sector.
However, the department issued an email just before 5pm on Thursday saying it was withdrawing the advice while it consulted with the sector.
"The Department has listened to the sector and withdrawn the Frequently Asked Question … while it consults with peak sector representatives, including relevant allied health sector representatives," a departmental spokesperson told AAA.
Peaks, professionals pleased with reversal
ACSA CEO Pat Sparrow said ACSA was pleased the department was responsive to concerns it had raised on behalf of members.
"The current practice needs to be kept in place to ensure residents can continue to access these important services particularly in regional, rural and remote areas," Ms Sparrow told AAA.
APA national president Phil Calvert also applauded the department's reversal.
"This is a huge win for common sense and aged care residents who would have suffered enormously from this short sighted decision," Mr Calvert told AAA.
"Our strong advocacy and member agitation caused the department to reconsider with full context and we're happy with this outcome."
Prior to the department's withdrawal Mr Calvert told AAA that APA members had been caught completely unawares by the advice.
"The ACFI Users Guide 2017 very clearly states that physios with a current certificate of registration issued by their national board are able to provide this treatment. It does not mention limited registration physios being excluded at all," Mr Calvert told AAA.
"Many of our members have been using limited registration physios for pain management in aged care facilities for a long time without issue.
"If physio employers and AHPRA are satisfied that limited registration physios are working safely within their scope of practice by delivering these treatments then the government should be satisfied also," Mr Calvert said.
In response to an enquiry to AHPRA, a spokesperson for the Physiotherapy Board of Australia said that every application for limited registration was considered by the board on a case-by-case basis.
"The most important thing for the board is that applicants for limited registration meet the board's requirements, including being appropriately qualified and experienced to provide care and in turn this supports workforce requirements to facilitate patients' ongoing access to the health services they need," the spokesperson told AAA.
There are a number of instances where limited registration is appropriate including physiotherapists trained overseas as part of the process to qualify for general registration, which can take a couple of years, the spokesperson said.
"A person applying for limited registration must have a job offer and present this to the board as part of the registration process."
The person's qualifications and experience are assessed against the proposed job and an agreed to supervision plan signed by the supervisor and the application, as all registrants with limited registration are supervised, the spokesperson said.
Therapists seeking certainty
Alwyn Blayse, who is CEO of allied health company Allied Aged Care, said he was pleased the department was going to consult with the sector.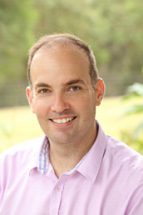 "It should have happened in the first place," Mr Blayse told AAA.
Mr Blayse's organisation employs 12 limited registration allied health therapists working in aged care in regional aged areas in Queensland, where the organisation was unable to find allied health professionals with general registration.
He said he and others in the sector urgently needed certainly that allied health professionals with limited registrations could continue providing pain management treatments.
"We need clear confirmation from the department that limited registration therapists are allowed to practice and that they are a vital part of residential aged care work in the future."
He said he hoped the matter was resolved soon because they already had members of their team with limited registration instructed not to treat residents at the facilities they work at.
Mr Blayse started a petition on change.org on Tuesday to take to the department asking it to confirm that a therapist registered by AHPRA was eligible to provide pain treatment in aged care. It has attracted more than 470 signatures to date.
The Department of Health said views on this issue could be submitted to ACFIPolicy@health.gov.au.
"The department will provide further clarification on this issue following consultation with key stakeholders," a departmental spokesperson told AAA on Friday afternoon.
This story was updated at 2.30pm Friday 30 November. 
Comment below to have your say on this story
Subscribe to Australian Ageing Agenda magazine and sign up to the AAA newsletter