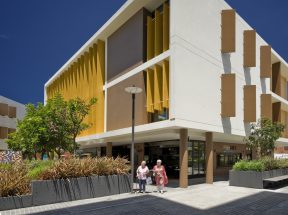 Integration is key to the future of aged care, write Richard Terry and Daniela Kaiser. 
The reality for all of us in our later years is that we will need some sort of care to continue to live as full and happy a life as possible. When living in our own home is no longer possible, future options should be as attractive as they are necessary.
Regulatory reform, growing competition and shifting preferences mean operators need to attract an ageing population who are markedly different from those before them. They have far higher expectations when it comes to maintaining their quality of life. They are tech savvy, well-travelled and want to remain within their communities with easy access to family and friends.
To meet these expectations, the future of aged care relies on providing appropriate accommodation within existing communities rather than locating aged care facilities on the fringes of cities and towns creating further isolation for residents.
These integrated developments offer a community within a community by providing onsite access to a range of amenities and services that are also accessible to the general public. They might include residential accommodation for generations of family members with graduated levels of care for older residents incorporated as part of the mix.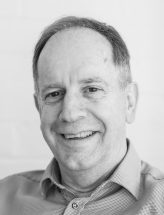 The concept of adaptable whole-of-life buildings sees apartments designed to simply be reconfigured to fit the changing needs of residents as they age. And while adaptable apartments have been a requirement in all new developments for some time, there's no publicly available register of them and more needs to be done to promote apartments with this feature.
Society is also demanding we provide better integrated facilities for our elderly and as the move away from strictly clinical environments continues to accelerate, the concept of ageing in place will increasingly be expected to incorporate end-of-life care.
Critical to end-of-life care will be managing family expectations. The baby boomers themselves have enjoyed a lifetime of high levels of services, amenities, entertainment and medical attention and they and their families will demand this be maintained at all levels of care.
Additionally, to be acknowledged as an aged care provider of choice, operators will need to accommodate a broader spectrum of residents such as younger people, various dementias and a variety of cultural backgrounds in developments more integrated with the community.
Good design is uniquely placed to incorporate better integration and reshape the aged care experience by addressing the needs of all the stakeholders – the operators, residents, carers and their families. Consider an approach where mixed use buildings are designed for the least able among us and the building is the prosthetic that can be adapted to support all of its residents.
Aged care projects showing the way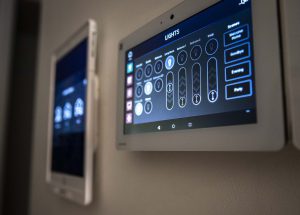 Global design precedents championing this approach to aged care are emerging with projects such as the Kampung Admiralty in Singapore, which was awarded Project of the Year at the 2018 World Architecture Festival.
The festival's judges noted the building's social outcomes with the design specifically addressing important cultural needs. It is Singapore's first public development that brings together a mix of public facilities and services under one roof. The close proximity to healthcare, social, commercial and other amenities supports inter-generational bonding and promotes active ageing in place.
In Australia we're also seeing demand for an integrated seniors living product. We designed and built The Village, Balgowlah on a 2.12-hectare site of a 1960s era shopping centre. It was never intended to target over 55s but has been embraced by downsizers from the surrounding areas seeking a viable alternative to moving into seniors living.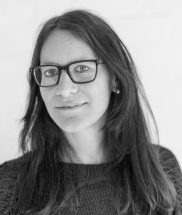 The Village features a traditional town square as the stylish hub for residents as well as the local community. Incorporating specialty shops, a supermarket, cafes, childcare and amenities including a heated swimming pool and gym, it also offers a reduced need for driving. Residents are able to access a healthy, green lifestyle right on their doorstep. The addition of high care accommodation to a built environment like The Village seems a logical next iteration.
Technology also plays a key role in enabling us to stay in place longer. Australians of all ages are great adopters of technology and the baby boomer generation is no exception. The overlay of technology should be seen as an aid to help older residents remain engaged and connected rather than just for surveillance of those with mobility or cognitive issues.
Smart appliances and home automation systems allow people to stay independent as mobility declines, and they also help residents remain engaged and connected. This has already been demonstrated by The Waverton Hub, a mutual organisation of residents of Waverton, Wollstonecraft and neighbouring areas in Sydney.
And in a high care context, ambient sensing can support better care by quickly alerting staff if a resident has fallen or been immobile for too long.
It's clear that the design of aged care accommodation will continue to be driven by market demand and customer expectations with far greater emphasis on interaction, stimulation and engagement.
Australians are living increasingly healthier and longer lives and they are being encouraged to remain in their homes for as long as possible. And when the time comes to either downsize or go into some level of care they expect to move into an environment where they will remain part of an active, thriving community.
Aged care providers will need to offer and deliver an improved experience for all to remain competitive and a provider of choice.
Richard Terry is director of architecture and Daniela Kaiser is a senior consultant of Interiors at Allen Jack + Cottier. AJ+C is a practice for urban design, architecture and interior design.

Comment below to have your say on this story
Subscribe to Australian Ageing Agenda magazine and sign up to the AAA newsletter