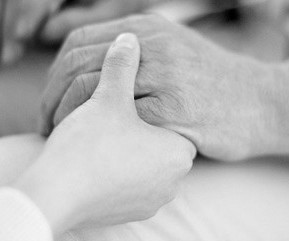 By Yasmin Noone
Adelaide-based gynaecologist, Dr Rosemary Jones, doesn't believe that voluntary euthanasia 'may' one day be legalised. She feels confident that it's a question of 'when'.
As an active member of the three-year-old Doctors for Voluntary Euthanasia Choice national lobby group, Dr Jones works with 89 other Australian medical professionals to advocate for the legalisation of voluntary euthanasia.
Now, she calls on other doctors throughout the country to sign up, support the cause and become a member of the minority group in favour of legal assisted dying.
"We are not a group of people who propose to implement euthanasia," Dr Jones said.
"We are not practitioners of assistive dying. All we are interested in is influencing events to bring about the legalisation of euthanasia."
"We stand for a group of doctors distressed about the small number of patients, who, at the point of death, get no relief from palliative care.
"We thoroughly endorse the practice of palliative care for 95 per cent of all palliative care [patients] and understand that for five per cent, there are persistent problems beyond relief provided for by palliative care.
"We don't contest the major role of palliative care but do see that assisted dying is a part and parcel of the end [goal] of palliative care."
The national group aims to add its weight to lobbying for the legalisation of voluntary euthanasia in Australia, mostly by writing politicians letters and via the use of other campaign tools.
Dr Jones said ideally, she would like the membership base of the somewhat controversial organisation to hit 60,000. Always a realist, she adds, she would be happy if the group achieved 34,000.
"Realistically, if we get a couple of thousand names, it would be fine. Not every doctor wants to have their name on a website and letters put to politicians.
"But, if you scratched the numbers hard enough, the majority of the medical community would support legalising voluntary euthanasia."
That's because, she explained, medical professionals "see a lot of sadness and unnecessary suffering". If voluntary euthanasia was legal and it was the wish of the dying, Dr Jones believes that most doctors would euthanize under instruction and in the right circumstances.
This is why the organisation has decided to spread the word about its motives in a Medical Journal of Australia article published earlier this week.
Entitled, Doctors in support of law reform for voluntary euthanasia, the article explains why the group believes legalised voluntary euthanasia would help provide options for a comfortable and dignified end-to-life for all Australians, not just some.
"Members lobby for the legalisation of voluntary euthanasia, so that people who are
suffering and who will continue to suffer have the right to request assistance to die gently and, if possible, at a time they choose," the MJA article states.
"[The medical practitioner's obligation] 'to preserve life' will sometimes be contrary to a patient's rational and persistent request to die. Further, although the doctor may 'try to ensure that death occurs with dignity and comfort', this desirable outcome does not always occur."
Voluntary euthanasia now exists in several European countries – the Netherlands, Belgium, Luxembourg and Switzerland – and some states of the United States.
Palliative Care Australia's position on voluntary euthanasia and physician-assisted suicide does not formally support or oppose legalisation of the practice.
However, it believes that community interest in voluntary euthanasia is sparked by a need for assurance that pain and suffering will be relieved and that individual end-of-life decisions will be respected.
"Many of these community fears can be addressed through the provision of quality care at the end-of-life that includes the opportunity for the individual to articulate care preferences for circumstances in which they may no longer be able to express their wishes," the Palliative Care Australia position statement reads.
"…The Australian community needs to embark on a dialogue about death and dying in order to accept that dying is a natural and expected part of life. Engagement in advance care planning will greatly contribute to this dialogue."
For information about the lobby group, Doctors for Voluntary Euthanasia Choice, visit www.drs4vechoice.org