Listening to concerns is the best way to handle complaints and other issues raised by residents, their family members and workers, an aged care CEO tells Australian Ageing Agenda.
Many aged care organisations lack the ability to listen to feedback from their staff, residents and their families, said Raad Richards, chief executive officer of New South Wales residential and home aged care provider Carrington Care.
"Organisations don't listen, they think they know everything, and they ignore what people are trying to say to them," Mr Richards told AAA.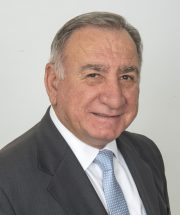 Mr Richards was speaking ahead of his appearance at Leading Age Service Australia's Tri-State Conference later this month where he will talk about how to improve the handling of complaints.
Aged care consumers are encouraged to first talk to their service provider about concerns prior to making a formal complaint to the Aged Care Quality and Safety Commissioner.
Provider complaints processes have been put under the spotlight by the aged care royal commissioners, who requested all aged care organisations provide a five-year history of complaints per facility or service as part of a detailed submission due by Friday (read more here).
Mr Richards said when residents or their families make a complaint, the organisation must investigate it and any trends surrounding the complaint.
"You need to treat the complaint seriously. You can't dismiss it. If there are five or six people saying it, those five or six people can create a lot of negativity within the organisation.
"You will find that the negative vibes and attitudes set in," Mr Richards said.
The organisation must also listen when staff raise concerns, he said.
Carrington Care underwent a whole-of-organisation transformation four years ago to create a consumer-centric culture, Mr Richards said.
He said the aim was to ensure that staff on all levels were skilled to listen to concerns raised by residents in the organisation rather than dismiss them.
"We've built a consumer-centric culture where people sit and listen to each other and say 'yes, we will do something about it' and take immediate action," Mr Richards said.
When a complaint is made at Carrington Care, it is logged on an internal complaint handling system to ensure it can be tracked.
"Aged care providers need to strengthen their processes through their governance and put robust systems in place so they can track things and assess them," Mr Richards said.
He said those working in aged care leadership roles need to take the time to get involved with the complaint.
"I will be sitting with the person for the next hour listening to them, empathising with them and working out how we will resolve the issue and work through it.
"The most important thing is that whatever happens, it should not happen again with someone else," Mr Richards said.
Mr Richards recommended his counterparts be involved with operational aspects of the organisation as much as possible.
"In a senior role or as a leader of the organisation, you have to walk around the place and witness things for yourself, talk to people and get to know your residents," Mr Richards said.
The LASA Tri-State conference will take place at the Albury Entertainment Centre from 24 to 26 February.
Comment below to have your say on this story
Subscribe to Australian Ageing Agenda magazine and sign up to the AAA newsletter