Elder Rights Advocacy has appointed Debra Nicholl as its chief executive officer and Janis Porter its new president.
Ms Nicholl has worked for ERA – which provides information and support to older people, their families and representatives in Victoria – for more than 17 years. Over that time she has worked as an advocate, senior educator, advocacy manager, programs manager and deputy CEO.
Ms Nicholl becomes CEO following an interim period in the role after the resignation of Philippa Campbell who left ERA in October due to health reasons.
As the advocacy organisation's new chief, Ms Nicholl's mission is clear. "ERA is committed to continuing our important work of supporting the human rights of older Victorians and advocating for quality aged care services that are delivered by a professional workforce," she said in a statement. "We also want to continue to put a spotlight on ageism and the detrimental effect is has on how we value and care for older people."
As ERA's CEO, Ms Nicholl will oversee an expansion of advocacy services across Victoria to continue to support and amplify the voices of older people across the state.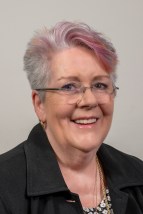 Ms Porter – who replaces Mary Anne Hunt as ERA president – has more than 40 years' public service and advocacy experience across a suite of sectors including government, the mining industry, merchant banking, and tourism. She has also worked for a number of not-for-profit and charitable entities.
Ms Porter joined ERA in 2021 as a member of its board.
As president, Ms Porter said she was humbled to take on the role and looks forward to "supporting older people's voices to be heard and acted upon" so as to "influence the transformation of the aged care system through the direct involvement of older people and the new aged care legislation."
Both Ms Nicholl and Ms Porter commenced their roles in December last year.
Main image: Debra Nicholl
Have we missed an appointment or resignation? Send us the details and an image to editorial@australianageingagenda.com.au