In this story:
TLC opens new community health hub
AVEO to build aged care facility alongside Durack village
New beds for Catholic Healthcare in Ipswich approved
Construction underway for Bethanie on the Park serviced apartments
TLC opens new community health hub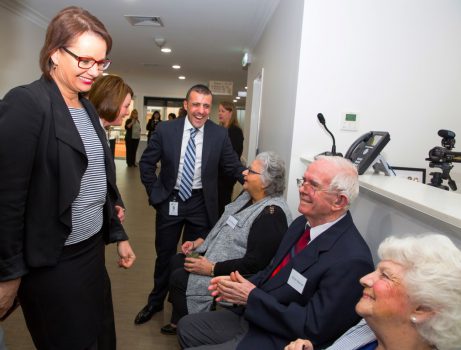 TLC Healthcare has opened its latest community health hub at the Forest Lodge residential aged care home in Frankston North, Victoria, following a launch by Minister for Aged Care Sussan Ley in early June.
The community health hub model is a fully-integrated medical service with residential aged care at its core, and the latest centre adds to TLC's existing hubs at its residential facilities in Noble Park, Donvale, and Belmont in Geelong, the provider said.
TLC Healthcare CEO Lou Pascuzzi said the organisation was committed to continuing to invest in its integrated primary health and aged care model.
"Integration of healthcare services is the way of the future for aged care and the Australian healthcare system in general, with relative clinical and commercial benefits on multiple levels," Mr Pascuzzi said.
In July TLC will open its next hub at Altona North and integrate hubs into the rest of its existing facilities at Hallam, Whittlesea and Wallington as part of larger brownfield developments.
Apart from the brownfield developments at the Hallam and Wallington sites, the provider also have plans to build two large greenfield developments at Clifton Hill and Armstrong Creek. These developments will provide services to an additional 490 residents.
TLC's integration and development projects represents a $120 million investment in Australian primary and aged care, the organisation said.
New beds for Catholic Healthcare in Ipswich approved

Queensland's Catholic Healthcare has received development approval for its planned residential aged care site in Eastern Heights, Ipswich.
The $15 million development will provide accommodation for 100 aged care residents and include a health and wellness centre, onsite respite, community support services, and dementia-friendly spaces.
The centre will include 60 new places for Ipswich seniors, while the remaining 40 to be used by current Villa Maria residents who will relocate to the new site.
General manager residential care Anne Maree Hodgson said the development would offer a state-of-the-art residential aged care service, a health and wellness centre, onsite respite and community support services for seniors together with specially designed spaces for people living with dementia.
Construction is scheduled to commence in mid-to-late 2016 and finish in late 2017.
Construction underway for Bethanie on the Park serviced apartments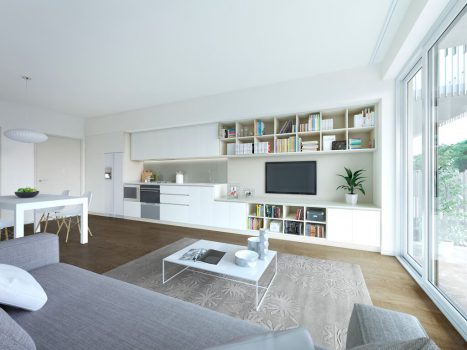 WA provider Bethanie said the contract has been signed to build 48-serviced apartments at its premium village, Bethanie on the Park in Menora near Perth.
The high-end apartments would feature an exclusive lobby entrance per four apartments with lift access. The apartment service package will include weekly changing of bed linens and towels and apartment cleaning, a 24/7 monitored duress system and external CCTV security.
All apartments would have full access for use of the newly refurbished Resort Clubhouse and amenities, within the community that also features secure parking and storage.
Apartments are priced from $450,000 and construction is set to commence late July 2016 with a build timeframe of 12-14 months.
AVEO to build aged care facility alongside Durack village
Retirement village operator Aveo has announced plans to build a $36 million aged care facility in Brisbane's south to enable its co-located retirement village residents to age-in-place.
Due for completion in mid-2017, Aveo Durack Aged Care would feature a three-storey building with 123 beds, including five respite and 18 secure dementia places, on a 34-hectare site of bushland and gardens.
Accommodation would consist of single rooms with private ensuite bathrooms, access to lounge and dining areas, a roof top terrace, and community facilities.
The facility would also feature landscaped internal courtyards and gardens, and a wellness centre with an onsite GP, pharmacy, and allied health services, the operator said.
General manager for care Jason Eldering said the new facility would complement the current range of independent living and serviced apartment options and provide greater certainty for residents and their families as they age.
Have we missed an expansion or opening? Send us the details editorial@australianageingagenda.com.au