In this story:
Life Care to make $300 million investment across portfolio
SCCV takes on council facilities
Opal opens $13 million redevelopment at Orange facility
Churches of Christ acquires Queensland site
Goodwin releases final stage of new development
Life Care to make $300 million investment across portfolio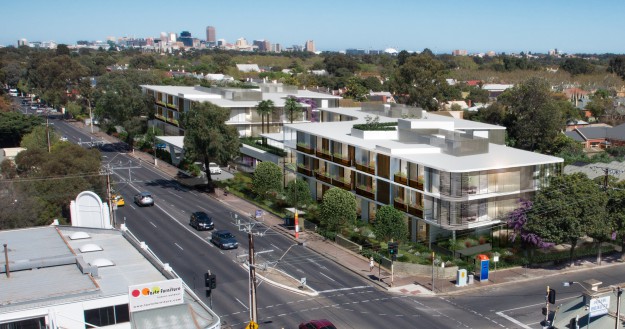 South Australian provider Life Care has said it plans to invest $85 million into new aged services over the next three years and another $215 million across all its facilities in the next decade.
The not-for-profit provider, which marks 65 years of operations this year, received approval to build a $50 million, 120-bed facility at the Roselin Court site at Joslin. Building on the development is expected to start in March 2016, with completion expected in late 2017.
Life Care CEO Allen Candy said the provider had been working closely with the Dementia Service Development Centre at the University of Stirling in the UK and had reviewed contemporary, world-leading aged care sites across Europe to inform the design and facilities for Roselin Court.
"Our innovative dementia wing will enhance quality of life and offer more comfort, particularly through the use of appropriate furnishings and design incorporating colours, acoustics and lighting, which research has shown can reduce potential stress," he said.
Stage two of the development, expected to be complete by 2019, will include another 30 bedrooms, 28 serviced apartments and a wellness and rehabilitation centre.
Life Care has also proposed a $35 million retirement complex in Norwood, consisting of 72 two and three-bedroom apartments, and said it planned to invest another $215 million to upgrade all of its nine sites across the state in the next decade.
SCCV takes on council facilities
Kingston City Council has selected Southern Cross Care Vic (SCCV) to take over its residential aged care homes, following a public tender process.
SCCV will build a new facility in Collins Street, Mentone, where support for people with all levels of needs will be provided. It will also take over management of three of Kingston Council's existing aged care facilities – Northcliffe Lodge, Nixon Hostel and Corben House – as well as the independently operated Mordialloc Community Nursing Home, which is on council-owned land.
The three council-run facilities currently offer services for people with lower care needs. All residents in the existing four facilities will have the opportunity to move into the new facility upon its completion, the provider said.
Construction of the new Mentone facility is expected to take three years. The transition of the four facilities from Kingston Council to SCCV will commence in February 2016 and be completed during April, SCCV said.
Opal opens $13 million redevelopment at Orange facility
Opal Aged Care recently opened a new wing and refurbishment at its Cherrywood Grove facility, following an investment of $13 million.
The newly developed facility features an additional 63 rooms, from large single rooms through to suites for couples, as well as communal living and dining areas and new gardens. It also has a 17-bed unit for those living with dementia.
Opal Aged Care's managing director Gary Barnier said the provider had recently opened 50 new beds in Batemans Bay and in December would open a new 144-bed facility in Rutherford outside Maitland. It had also committed to building a new facility in Bathurst, he said.
Mayor of Orange John Davis said the expansion of Cherrywood Grove was a welcome development that would specifically address the aged care needs of the growing region.
Churches of Christ acquires Queensland site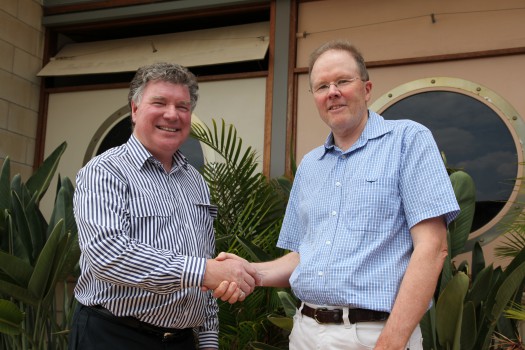 Queensland-based provider Churches of Christ Care announced it has purchased the Regency Park Retirement Village in Warwick, southeast Queensland.
The not-for-profit operator of 19 retirement villages throughout Queensland and Victoria purchased the village from long-term owners Marcus Barlow and Edward Barber.
Director of seniors and supported Living Bryan Mason said the acquisition complemented Churches of Christ Care's Warwick-based community care services.
Construction on eight additional units was ready to commence at Regency Park while the organisation was also considering plans for residential aged care at the Warwick site, he said.
Goodwin releases final stage of new development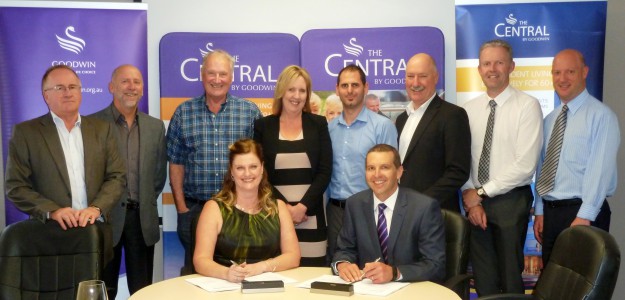 Goodwin Aged Care has announced the release of the final stage of its newest development The Central in Crace, in the Canberra suburb of Gungahlin. It will include 57 apartments and eight two-storey townhouses, to add to the 70 pre-existing apartments and Lifestyle Clubhouse.
The development has been designed by AMC Architecture, which was responsible for designing Goodwin's Monash Green development that was recognised at the National Property Council of Australia's awards earlier this year.
Construction will begin in mid-November 2015 with completion expected in December 2016.
"The design is informed by all of our previous builds, including those that have won some very prestigious awards, so we are very excited by this latest venture," said CEO Sue Levy.
Have we missed something? Send us the details: editorial@australianageingagenda.com.au 
Subscribe to Australian Ageing Agenda magazine (includes Technology Review)