In this story:
Resthaven gets green light for Aberfoyle Park
ECH opens new respite centre
IRT opens Woodlands development
Blue Care opens Townsville centre
Masonic Care Queensland sells facility to St Vincent's
Resthaven gets green light for Aberfoyle Park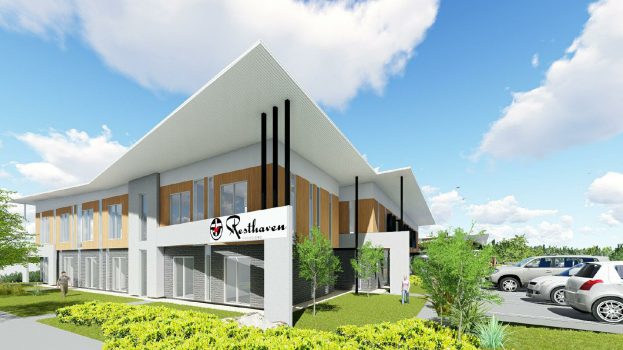 South Australian aged care provider Resthaven has announced planning approval has been granted for a new residential aged care home at Aberfoyle Park.
The land, formerly owned by the council, was purchased by Resthaven in 2007 with the aim of building a new Resthaven facility, but it was not until December 2014 that the provider was allocated the necessary 100 aged care places in the Aged Care Approvals Round ACAR, allowing planning to move forward, the organisation said.
The site of the new facility, which will care for 100 residents, is adjacent to shops, a school and a retirement village.
Construction is expected to begin early next year.
ECH opens new respite centre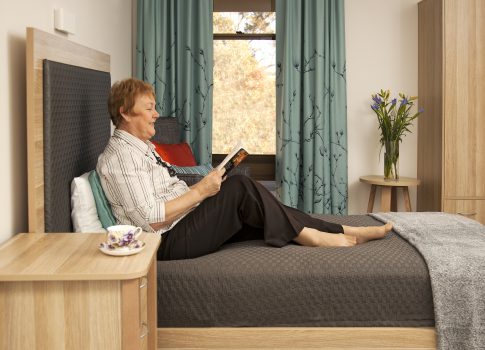 Leading aged care provider ECH recently opened a new state-of-the-art overnight respite centre at its Henley Beach wellness facility in Adelaide's western suburbs.
The new centre is specifically designed to support the needs of people living with dementia.
The organisation said that research showed there was a lack of respite facilities for South Australians with dementia, which may put full-time carers at risk of physical and mental exhaustion.
The centre provides 24-hour care from trained staff in a safe, modern and comfortable environment.
It contains six private bedrooms – all with ensuites and equipped with personal alarms and smart sensors to detect movement. The centre also supports guests through a range of social activities at ECH's social day program co-located at the site.
IRT opens Woodlands development
IRT Group recently officially opened its IRT Woodlands, located at Meridan Plains on the Sunshine Coast, which will enable residents to age in place in a 60-suite care centre.
The development saw the co-location of lifestyle villas and a residential care centre, following an approach IRT has adopted in its communities in NSW and the ACT.
The care centre was fully operational, stage one residents were settled in and stage two villas were now on sale, the provider said.
Once all stages were complete, IRT Woodlands would offer 107 lifestyle villas co-located with the care centre and shared community facilities including a community centre, swimming pool, putting green, gym and theatre room.
Blue Care opens Townsville centre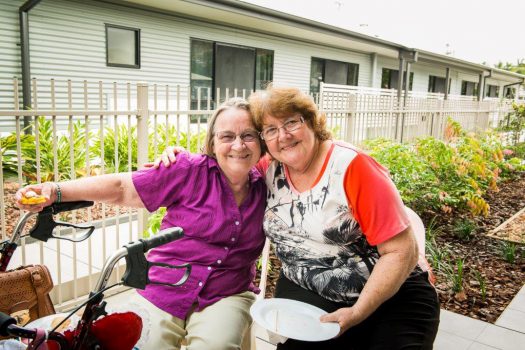 Blue Care has officially opened its new $17.5 million Townsville Mt Louisa facility, which provides residential aged care, allied health and respite on a single site.
Mt Louisa complements other Blue Care services provided in the region, including the newly acquired Carlyle Gardens, an independent living village with 456 units.
The new building replaced the 52 year old Pallarenda facility, and enabled related services to be co-located.
The aged care facility has single ensuite room, while common areas display specially commissioned art depicting local landmarks and assists residents with reminiscing and orientation.
The service is surrounded by landscaped gardens, shaded undercover areas and outside terraces suitable for the North Queensland conditions.
The 70-bed facility includes a 16-bed memory support unit with secure landscaped gardens.
The location provides ease of access for residents who would like to attend church, café services and other activities.
Masonic Care Queensland sells facility to St Vincent's
St Vincent's Care Services has announced the transition of Masonic Care Queensland's Jabiru Aged Care and Jabiru Villas to St Vincent's Care Services.
The site is now known as St Vincent's Care Services Arundel, following a successful transition of ownership.
St Vincent's Care Services CEO John Leahy said his organisation was delighted to welcome the Arundel site, which accommodated 49 aged care residents as well as a community of 22 affordable living units.
The wellbeing of residents, clients, staff and volunteers had been the upmost priority during the transition period, and the organisation looked forward to delivering exceptional care and support, he said.
Masonic Care Queensland CEO Gary Mark said he was confident St Vincent's Care Services would ensure the site remained a loving and caring place for residents and a great place for staff to work.
Have we missed an expansion or opening? Send us the details and an image to editorial@australianageingagenda.com.au