In this story:
Redevelopment approved for Resthaven Mitcham
Allity officially opens Greenwood Aged Care
TLC opens new learning centres
Scalabrini Village Chipping Norton in progress on $27 million upgrade
Redevelopment approved for Resthaven Mitcham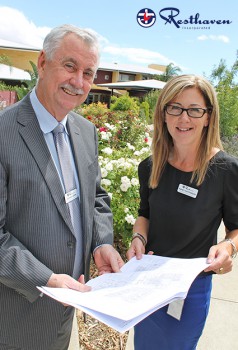 Resthaven's Mitcham facility is set to receive a $13.8 million upgrade which, once completed, will accommodate up to 120 people.
The redevelopment will replace the remaining original, ageing stock, and result in modern accommodation, featuring ensuite bathrooms and climate control in residents' rooms, lounges and sitting areas, a new hall, café, commercial kitchen and laundry, garden courtyards and landscaping. There will be some larger rooms suitable for couples.
Resthaven has provided residential aged care services at Mitcham since 1962, as the first purpose-built Resthaven site. Several upgrades have improved the amenity over the past five decades, the most recent 10 years ago.
'The redevelopment will ensure that amenities and accommodation is of an appropriate contemporary standard as is expected today and into the future," said CEO Richard Hearn.
"Resthaven is committed to maintaining high quality accommodation that meets the aged care and lifestyle expectations of the public today."
Allity opens Greenwood Aged Care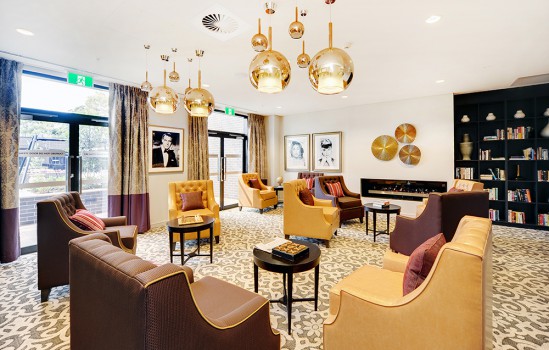 Allity's Greenwood has been officially opened on Sydney's north shore by Bradfield MP Paul Fletcher.
Allity said it hoped the high-end facility would help to change institutional perceptions of aged care with its technology, lifestyle, health and beauty, and dining services.
A first in Australia, Greenwood will partner with the Arts Health Institute to present an innovative program of lifestyle experiences and activities for residents, including personalised valet visits, arts and crafts, dance and theatre activities, creative writing and music.
"Our mission is to change the face of aged care and being able to present a home of Greenwood's standard, one that offers style and services people aspire to, we hope to demonstrate that ageing is a stage of life to be positively embraced and an important time to bring family and friends together," said CEO David Armstrong.
TLC opens new learning centres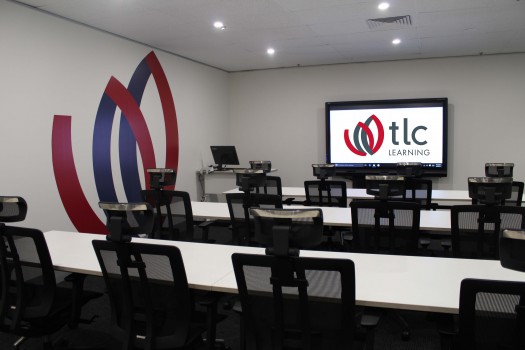 TLC Learning has been granted registration as a training organisation by the Australian Skills Quality Authority. The organisation said it would provide the latest aged care courses to staff of TLC Aged Care. Courses would be designed to give students an interactive learning experience, including on-the-job training at TLC's residential facilities under the supervision of trained staff.
TLC Learning's new training facility in St Kilda Road, Melbourne is now complete, along with training facilities in Donvale, Noble Park, Frankston and Geelong.
"The quality and development of our team is paramount to the success of our organisation. In-house training of our staff not only provides TLC with a highly skilled workforce but also opens up training opportunities to team members who may not otherwise undertake career development," said CEO TLC Healthcare, Lou Pascuzzi.
Scalabrini Village Chipping Norton in progress on $27 million upgrade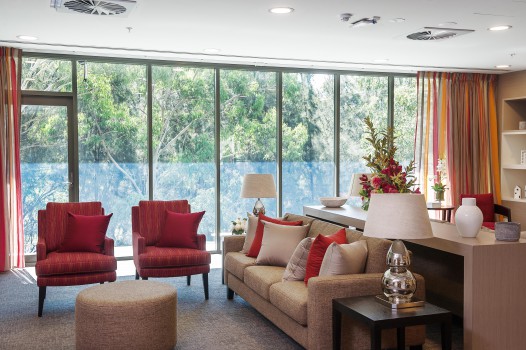 Not-for-profit aged care provider Scalabrini Village Chipping Norton will welcome more than 50 new residents by the end of the year when ongoing redevelopment works of the facility are due for completion.
With the acquisition of neighbouring land, the $27 million Scalabrini upgrade includes a new wing extension to transform the village from a 104 to 164 bed facility, equipped to provide complex care for people living with dementia. The new wing includes its own kitchen, café, laundry, outdoor and indoor activity areas and social spaces, with accommodation facilities and pathways designed for residents' easy way-finding.
The upgrade also features a variety of facilities in a central piazza to include a café, barber and hair salon, a men's shed and a landscaped sensory garden for reflection, relaxation and recreational activities for residents.
Have we missed an expansion or opening? Send us the details editorial@australianageingagenda.com.au