In this story:
Opal opens premium facility
Aveo launches five-story $27.5 million apartment development
Revamp for Resthaven Mt Gambier
Just Better Care Australia, 360 Health + Community sign franchise deal in Perth
Opal opens premium facility

The first residents have moved into Opal Aged Care's newest residential aged care facility, Cardinal Freeman home at Ashfield in Sydney's inner west.
The 133-bed facility features a large single rooms with ensuites, singles with balconies, and large premium suites with a separate living area while common areas include large communal living areas, dining rooms, terraces and outdoor gardens.
There is a concierge service and premium extras such as toiletries, dining options, and TV and WiFi packages, lifestyle activities and outings, and an onsite hairdressing salon and café.
The facility offers a nurse-led model of care and access to physiotherapy, pharmacy, podiatry, optometry and dental services. It will pilot a number of new initiatives including episodic care to allow more flexibility for people to come in and out of the facility and remain in their own homes for longer.
The home, which opened to residents on 26 July, will be used as an innovation hub for the organisation's network of 71 homes.
Aveo launches five-story $27.5 million apartment development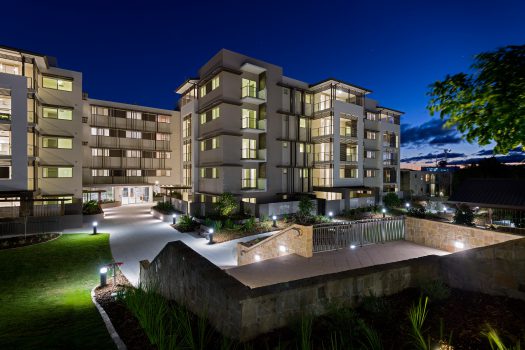 Retirement communities operator Aveo Group has launched a five-storey residential complex at its flagship Brisbane village The Clayfield to meet increased demand for inner-city living.
The $27.5 million development features 66 one, two and three bedroom apartments with CBD views and five kilometres from the city. It has been named Molloy and is collocated with existing residences Eagle and Brooks.
CEO Mr Geoff Grady, said each apartment was carefully designed with the astute buyer in mind including high quality finishes, modern practical appliances, expansive balconies and undercover parking.
"The Clayfield offers an extraordinary level of first class amenities, including an indoor swimming pool, grand auditorium, fully equipped gym, complimentary concierge, and a soon to be developed restaurant and café; residents can also take advantage of its close proximity to the airport and nearby cultural precincts."
Residents also have access a range of onsite support services including a 24-hour emergency call system, cleaning, laundry, pharmacy delivery, physiotherapist and nursing care.
Molloy apartments range in price from $450,000 – $1.1 million. 
Revamp for Resthaven Mt Gambier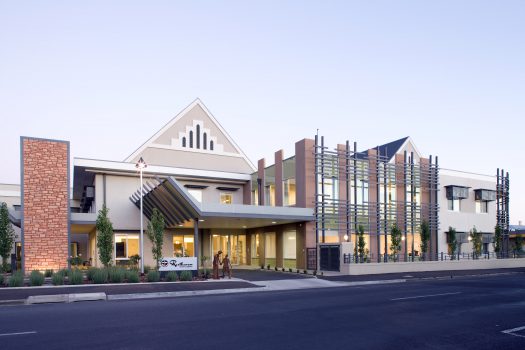 A $1 million refurbishment is underway at South Australian provider Resthaven's Mount Gambier facility, which opened in 2011 and currently employs 115 staff.
The planned improvements include installation of smart televisions in every resident's room, enclosing the café space and balconies on the upper floors to become all-weather environments, and installing solar panels, said facility manager Lisa Sutcliffe.
Existing features include all single rooms with ensuite bathrooms, climate control, courtyard gardens, a multifunction hall, cosy lounge areas, a hairdressing salon, internet café, and chapel space, she said.
The facility celebrated its fifth birthday this month with a traditional winter Christmas dinner for residents in the facility's main hall.
Just Better Care Australia, 360 Health + Community sign franchise deal in Perth
Just Better Care Australia announced WA primary health service 360 Health + Community as the sole owner and operator of two franchise territories in greater Perth and Perth South areas effective June 2016.
Just Better Care (JBC) operates 32 franchises nationally that deliver in-home support to older Australians, people with a disability and others requiring services at home.
360 Health + Community is a state-wide business with a strong network in allied and primary health in the community that delivers more than 120,000 health and social services to West Australians annually.
JBC chief operating officer Alison Chandler said the agreement with 360 Health + Community represented an exciting and significant step forward for the Just Better Care Group.
"Our organisations share a common passion: to deliver high-quality, integrated support services to more people in more communities, enabling them to live independently at home, maintain their personal and social connections and enjoy better health outcomes," she said.
360 Health + Community CEO Pail Hersey said it was committed to applying its client-centred approach and commitment into home support and were excited about the opportunity to drive integration between primary care and home support.
Have we missed an expansion or opening? Send us the details and an image editorial@australianageingagenda.com.au