Four in five providers are struggling to deliver the care clients expect and many say they will have to reduce services, staff and investment if financial conditions worsen, according to a survey of aged care CEOs.
Almost a third of providers have been approached to take over another service or its clients in the last year, Leading Age Services Australia said its financial risk survey of 170 provider CEOs found.
Aged care peak LASA surveyed aged care CEOs in July 2019 about their organisation's financial performance. It found 80 per cent od CEOs are unable to deliver the care clients expected due to funding constraints.
"Impacts described include constraining choice for example, meal options, limiting staff skills and qualifications, and creating excessive workloads that result in burnout," according to LASA's report on the key findings.
Like StewartBrown's Aged Care Financial Performance Surveys and the Aged Care Financial Authority's most recent report, the survey highlights a large number of providers making a loss (read our backgrounders here and here).
The survey found that 45 per cent of all respondents and 56 per cent of providers with only residential aged care reported a loss in the March 2019 quarter.
Pressures worsening
More than five in six CEOs surveyed say financial conditions have worsened over the past year (84 per cent).
Among them is Kerri Rivett, CEO of Shepparton Villages, a not-for-profit provider of residential and home aged care and retirement and independent living services in regional Victoria.
"Last year, we didn't have a great financial year. We were impacted by the decrease in funding in regards to the Aged Care Funding Instrument," Ms Rivett told Australian Ageing Agenda.
She said they made loss last year, but also undertook a major redevelopment. However, their financial performance has been declining for the last four years in line with StewartBrown and ACFA's findings.
It's because the acuity of residents and expenses are going up, but income isn't, resulting in "spending a lot more on care than what we are receiving in funding," Ms Rivett said.
The funding doesn't meet the expectations or increasing care needs of consumers, she said.
"Staff can't socially engage with people because they are too busy doing the task. They are too busy showering, toileting, feeding people. They don't have the time to sit down and engage with residents and that's what our residents are looking for," Ms Rivett said.
Crunch time
Almost four in five CEO expect worsening conditions over the coming year (79 per cent). If it eventuates, 15 per cent of all respondents and 12 per cent of residential providers say they will likely have to close services. And 41 per cent say they will likely have to reduce direct care staff, according to the findings.
More than half of respondents say they will have to reduce non-care direct service staff (52 per cent), back office staff (55 per cent) or investment (62 per cent).
Ms Rivett said they will have to consider cutting staff to remain sustainable if the situation continued.
"We don't want to do that but we may not be in a position not to do that. You have to look where you cut the staff and still try and deliver care to the consumer," Ms Rivett said.
Takeover requests
Other providers approached a third of respondents in the last year to take over their service or clients because of financial risk (70 per cent) and quality (66 percent) issues, according to CEOs who received a request.
More than five in six providers are willing to take on consumers (84 percent) or staff who lose their jobs (87 per cent) if a service in their region closes, the survey found.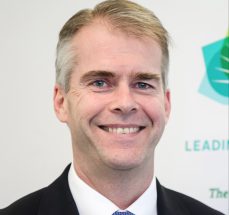 LASA CEO Sean Rooney said the findings showed that urgent action was required to ensure high quality care and support for older Australians and to avert service failures, job losses and missed care.
The aged care system needs adequate funding to be sustainable and meet the needs of seniors, he said.
"However, the reality is that funding of aged care has not kept pace with rising operating costs and the growing needs of older Australians," Mr Rooney said.
Last week, Mr Rooney called for an additional $3 billion to improve the viability of the residential aged care sector and cap the wait time for a home care package at three months (read more here).
Ms Rivett said she needed at least an additional $15 per resident per day to be financially sustainable.
"It would be nice to at least be able to meet your costs annually. I would like to see $15 per day extra per resident."
LASA said there may be some sample bias in these results because the findings are slightly worse than those reported by StewartBrown.
Read LASA's report on the key findings here.
Comment below to have your say on this story
Subscribe to Australian Ageing Agenda magazine and sign up to the AAA newsletter