The aged care property market is poised for an increase in activity over the coming year, according to aged care strategic advisor and consultant Cam Ansell.
Mr Ansell will detail his assessment at the forthcoming Leading Aged Services Australia national conference on the Gold Coast, offering advice to both the for-profit and not for profit sectors.
His views are informed by over $500 million in aged care transactions his company, Ansell Strategic, has facilitated since its inception in 2013.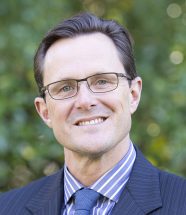 "After a huge jump in mergers and acquisitions in 2015, we had a quiet 2016, but are now busy on both fronts," Mr Ansell told Australian Ageing Agenda.
"We've been involved in a dozen projects already this year across Tasmania, South Australia and Western Australia, said Mr Ansell.
Mr Ansell said the 2016 Federal Budget was a catalyst for action, with some community, government and religious providers questioning whether they should continue in residential aged care or instead provide other services for the aged and underprivileged.
"We're seeing local and state governments becoming concerned at the lack of infrastructure for services in their areas and some are actively supporting green and brown field aged care developments for residential and retirement services.
"It's pretty exciting to be associated with these sorts of developments," he said.
Mr Ansell said this increased market activity hasn't resulted in prices moving substantially yet, following a price reality check after the funding cuts announced in the 2016 budget.
"The number of interested parties has consolidated and there remains a solid component of providers who are genuine about moving forward," Mr Ansell said.
"They're realising that while there may be bumps in the road forward with government funding reforms and greater deregulation of aged care, they're in a strong position to come out the other end to capitalise on the biggest growth market in the country."
Mr Ansell will also point to the government's financial support for refurbishment and redevelopment linked to supporting care for the financially disadvantaged to assist growth.
He said that organisations still have capacity to make savings and profits from economies and efficiencies of scale via the overall growth in bed numbers and human resource management and redevelopment.
"A lot of expanding organisations aren't fully leveraging these potential savings. It is possible to establish synergies between a portfolio of services while enabling them to stay responsive to individual services," Mr Ansell said.
"You've got to get a strong alignment between staff resourcing and resident needs and always keep a careful eye on head office costs."
Mr Ansell's presentation will focus on success in merger and acquisition activity, particularly from the perspective of the purchaser.
"Lots of our clients are not necessarily financially driven when they divest assets, but many hide their light behind bushel and undervalue the ethos and contribution they make to their clients and the community."
Cam Ansell is presenting at the LASA National Congress on Monday 16 October.
Australian Ageing Agenda is a media partner for the conference.
Comment below to have your say on this story
Send us your news and tip-offs to editorial@australianageingagenda.com.au 
Subscribe to Australian Ageing Agenda magazine and sign up to the AAA newsletter