Welcome to Friday's news wrap:
Opal acquires Aquarius Aged Care
ACH to trial benefits of staff exercise program
Innovators in ageing announced
Govt grants scheme targets young dementia researchers
Consumers invited to rank their aged care priorities
Opal acquires Aquarius Aged Care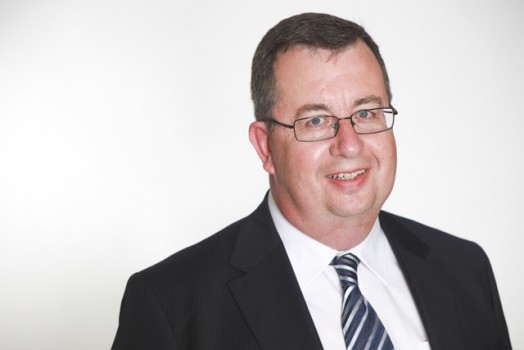 Opal Aged Care has acquired 551-bed operator Aquarius Aged Care, adding a further nine facilities in NSW and Queensland to its growing residential aged care portfolio.
The deal, due to be completed this month, follows Opal's acquisition of Stockland's aged care portfolio in July 2014 and will see Opal now operate 69 residential aged care facilities across four states.
Opal's managing director Gary Barnier said the acquisition will strengthen the organisation's position as a leading specialist residential aged care provider and will help meet growing community demand for aged care.
The CEO of Aquarius Aged Care, Dr James Grealy, said Opal Aged Care had "the size, experience and capacity to lead the organisation into a new era."
All existing resident and employee agreements will be transferred to Opal Aged Care without change.
The facilities to be transferred to Opal Aged Care are: Anita Villa, Katoomba NSW; Austral House, North Manly NSW; Belvedere, Wahroonga NSW; Glen Lynn, Auburn NSW; Leamington, Southport QLD; Netherby, Wahroonga NSW; Ocean View, Mona Vale NSW; Palm Grove, Narraweena NSW; Wallgrove, Lakemba NSW.
ACH to trial benefits of staff exercise program
South Australian not-for-profit provider ACH Group is offering a PhD scholarship worth $140,000 to trial an exercise program to improve the health and fitness of its workforce.
The program, 'Know Your Numbers', will test the effectiveness of affect-regulated exercise in 100 employees who volunteer to take part from ACH Group sites in the southern area.
UniSA's Associate Professor in Exercise and Sport Psychology Gaynor Parfitt will supervise the successful PhD scholarship student in their work with ACH employees.
Associate Professor Parfitt said she believed the trial will lead to fitness gains and support long-term health behaviour change in the ACH workforce.
"This scholarship presents an opportunity to join with UniSA to test an idea we have been committed to for a long time," said ACH Group general manager for people and innovation, Jane Mussared.
Click here for more information on the scholarship or phone 08 8302 2274.
Innovators in ageing announced
Three innovations that aim to engage and benefit seniors will share in $100,000 in grants and $40,000 worth of mentoring, having won South Australia's inaugural Innovation in Ageing Challenge.
As AAA reported last July, the new initiative sought dynamic ideas about how to make the most of life for older people.
Just before Christmas, the SA Minister for Ageing Zoe Bettison announced the winners:
SeniorPrenuers ($25,000) – a networking organisation for over-55s that encourages people to start up new enterprises that will benefit participants and the community and will be financially sustainable.
Test Kitchen ($40,000) – aims to break loneliness for socially isolated older people by facilitating positive social interactions over food that reignites the senses; this sets Test Kitchen apart from current meal provision services.
Boomers Power the Community ($36,500) – Community Centres SA will explore how to engage baby boomers in volunteering and capture their skills and experience to address low functional literacy in their local community. This project will also receive the Strategy Booster Pack, two days of extra strategic support provided by Universal Favourite to help deliver the project.
Govt grants scheme targets young dementia researchers
Early career researchers in dementia are being encouraged to apply for funding under a new $46 million fellowship scheme launched by the Federal Government.
The joint fellowships will be funded under the National Health and Medical Research Council and the Australian Research Council as part of the government's $200 million Boosting Dementia Research initiative.
Minister for Education and Training Christopher Pyne said the fellowships were targeted to researchers who were still early in their careers and worked across a range of research disciplines.
"Dementia is an incredibly complex disease and one that requires knowledge from all walks of research – neuroscience, bioinformatics, cultural, social and economic research to name only a few," Minister Pyne said.
Researchers can now apply for the grants through the NHMRC. Further information is available on the NHMRC website.
The Australian Government had previously announced other elements of its dementia initiative including NHMRC Dementia Research Team Grants and the establishment of the NHMRC National Institute for Dementia Research.
Consumers invited to rank their aged care priorities
DPS Publishing and specialist aged care advisory service The Ideal Consultancy have launched a new consumer survey to capture consumer preferences and expectations of aged care.
The online survey, titled Let's Talk, will give consumers an opportunity to share their views on the most important factors when considering an aged care service, such as the appeal of pet-friendly facilities to the importance of the quality of food.
The survey aims to better inform the sector and the delivery of future services.
The Let's Talk survey takes 10 minutes to complete and respondents can go in to the draw to win a $1,000 Visa Debit Card.