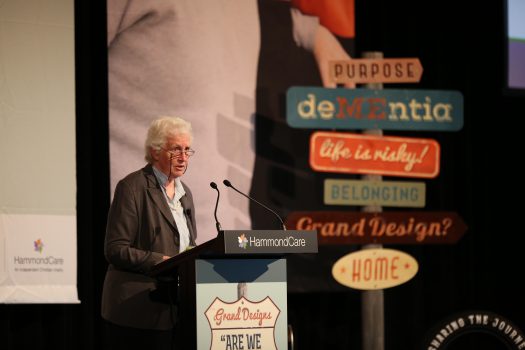 AUDIO: Aged care providers should focus on small-scale, domestic and familiar when aiming for good dementia design, says Emeritus Professor Mary Marshall. 
Levels of noise and lighting are among the key considerations for aged care providers in the design of new residential facilities, according to a leading authority on dementia care.
Emeritus Professor Mary Marshall said that layout was crucial, as research clearly showed that if residents could see where they were going, and could see staff, the facility was quieter and calmer.
Providers should avoid having noisy buildings, she told the HammondCare International Dementia Conference last week, as noise was overwhelming for someone with dementia.
Speaking to AAA's Darragh O'Keeffe at the NEWSROOM, Prof Marshall outlined the dos and don'ts for providers when it came to design for dementia: