The residential aged care sector is continuing to experience ongoing financial challenges, according to the latest data from StewartBrown's quarterly benchmarking report.
The survey involving 946 residential aged care facilities showed an average facility result, which is combination of care and accommodation results, of $4.37 per bed per day for the quarter ending September 2018.
The result is significantly lower than the same period the previous year, which was $8.86, the Aged Care Financial Performance Survey found.
The facility result for the top performing quartile of facilities also declined for the September 2018 quarter, to $33.72 per bed per day compared to $38.38 for the same period in the previous year.
The decline in financial performance of facilities has been an ongoing trend since 2016.
In the September 2018 quarter, 41 per cent of facilities made an operating loss, which is a negative earnings before tax, according to the results.
This is up from 34 per cent the same quarter in previous year but less than the 45 per cent of facilities found to be operating at a loss for the 2017-18 financial year.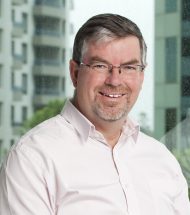 These results reflect the normal seasonal trend of an increased surplus in the first quarter of each financial year, said StewartBrown senior partner Grant Corderoy.
"September 2018 did show a slight improvement on the June performance, but it is still significantly lower than September 2017, and lower again than September 2016," Mr Corderoy told Australian Ageing Agenda.
"The performance from a financial perspective is disappointing," Mr Corderoy said.
Similarly, the proportion of facilities making a cash loss, which is a negative earnings before interest, taxation, depreciation and amortisation and rent, also increased in the September 2018 quarter (19 per cent) compared to the same period the previous year (14 per cent).
However, it is a slight improvement on result for the financial year ending June 2018 (21 per cent).
Mr Corderoy said the financial performance of the sector could be improved by targeting the complex healthcare and behavioural domains of the Aged Care Funding Instrument and setting aside more funding for workforce initiatives.
He also said the basic daily fee paid to providers, which is meant to cover the cost of everyday living, should be increased from around $50 to $60.
"That would improve the profitability of existing providers and allow them to provide more services to residents," Mr Corderoy said.
He said providers also needed to be proactive with their accommodation pricing, which was currently too low.
"The accommodation pricing for the refundable accommodation deposits nationally is still well behind the median house price and behind the median unit price.
"Providers have to be more proactive in explaining to consumers the difference between accommodation pricing and the cost of care, which are two different areas," Mr Corderoy said.
The report also found that direct care hours provided to residents per day increased from 2.92 hours at September 2014 to 3.17 hours at September 2018.
The home care sector is also experiencing financial difficulties, Mr Corderoy said (read Community Care Review's report here).
Mr Corderoy said a major area of concern for home care was on unspent funds.
"That needs to be addressed by providers and consumers to actually providing the services, so that those funds are utilised," Mr Corderoy said.
Peaks say there is more to do

Aged Care Guild CEO Matthew Richter agreed with StewartBrown's forecast that 2019 will be another financially challenging year for the sector.
"The Aged Care Guild agrees with this assessment, and cautions that the report could be understating the financial challenges ahead in 2019, as providers prepare for the Royal Commission and more importantly the implementation of a critical reform for the sector, the Aged Care Quality Standards," Mr Richter told AAA.
"The report reinforces our previous observation that the Government's MYEFO funding package is unlikely to improve results for many aged care providers," he said.
Leading Age Services Australia CEO Sean Rooney said there needed to be more done for providers experiencing financial challenges.
"[W]ithout further government funding, StewartBrown continues to forecast ongoing financial pressures for residential care providers," Mr Rooney said.
Much more will be needed to reverse the trend of declining financial performance, he said.
Aged and Community Services Australia CEO Pat Sparrow said the key challenges identified in the sixth Aged Care Financing Authority's report also needed recognition.
There is "a need for providers to look at their internal operations to ensure they are delivering quality care in the more efficient and effective way," Ms Sparrow said.
"There is a need for wider recognition that sustainable aged care funding arrangements will require those consumers who can afford to do so to make a greater financial contribution towards their everyday living expenses," she said.
Access the report here.
Comment below to have your say on this story
Subscribe to Australian Ageing Agenda magazine and sign up to the AAA newsletter