Aged care consultancy Mirus Australia has launched an online calculator to help providers understand the new casemix funding model for residential aged care and differences in entitlements to the current tool.
The Australian National Aged Care Classification is in use for sector-wide shadow assessments and will replace the Aged Care Funding Instrument from October 2022, the Federal Government confirmed in the recent Federal Budget with a $189 million commitment.
To help providers get a grip on the new model Mirus Australia launched the free AN-ACC & ACFI Calculator on Monday.
Users can put in ACFI and AN-ACC details for residents including their activities of daily living, behaviours and complex health care scores and receive an AN-ACC estimate alongside the ACFI rates.
Mirus Australia co-founder James Price said the calculator aimed to help residential providers operationalise the switch from ACFI to AN-ACC.
"We've launched the AN-ACC calculator to help our providers get an early start on how to familiarise themselves with what is coming and to better understand any differences in entitlements under the new AN-ACC model," he said.
"The calculator takes everything we currently know about AN-ACC and we have added the ability to adjust the National Weighted Acuity Unit loading to model outcomes.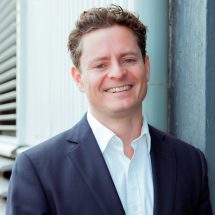 "As we analyse more data, this NWAU becomes even more valuable – the power of big data really comes through here," Mr Price said.
The AN-ACC was developed by the University of Wollongong's Australian Health Services Research Institute as part of the Resource Utilisation and Classification Study in 2019.
In February, the Commonwealth Department of Health appointed La Trobe University to undertake shadow assessments of all residents using the AN-ACC, a process expected to take 12 months from 1 April 2021.
Later in February, the AN-ACC received the support of the Royal Commission into Aged Care Quality and Safety, which recommended the Australian Government fund residential aged care providers through a casemix classification system such as the AN-ACC model.
The online calculator is available for free online on Mirus Australia's website.
Mirus Metrics software subscribers will have access to premium features from July including comprehensive facility and resident level modelling and AN-ACC score for each resident, Mr Price said.
Access the AN-ACC and ACFI calculator.
Main image: Mirus Australia's AN-ACC and ACFI calculator.
Comment on the story below. Follow Australian Ageing Agenda on Facebook, Twitter and LinkedIn, sign up to our twice-weekly newsletter and subscribe to AAA magazine for the complete aged care picture.