West Australian aged care providers are being encouraged to apply for funding to develop tailored training to meet their organisation's needs under a new state-government initiative.
Under WA's Enterprise Training Program, individual residential and home aged care providers in the state can apply for up to $200,000 and a consortium of providers can access up to $300,000 to identify skills gaps among staff and work with a registered training organisation (RTO) to develop training.
Under a second new initiative, the Pre-Traineeship Program, aged care providers can apply for funding to supervise placement for students and later access the graduates, all of whom have been screened for suitability to work in the sector.
Both initiatives, which kicked off on 1 July, are jointly funded by the WA and Commonwealth governments under the Skilling Australians Fund as part of measures to support the growth in demand for workers in the health, aged care and social assistance sectors.
The ETP, which is open to organisations in the social assistance and allied health sectors, has $4 million in funding available for 2019 while the PTP will support an additional 300 student places, said Anne Driscoll, director general at WA Department of Training and Workforce Development.
"There has been great interest already in both the programs with the department receiving a number of applications from aged care sector enterprise RTOs, and RTOs who are working in partnership with aged care providers requiring training," Ms Driscoll told Australian Ageing Agenda.
She said the initiatives were an important part of the WA government's strategy to ensure a skilled aged care and disability workforce that met the state's needs.
"The aim of the ETP is to provide support to employers to help them upskill their workforce to meet the challenges related to workforce development in WA," Ms Driscoll said.
"The program includes full qualifications as well as skill sets, which enables employers to tailor training to the specific skill needs of their organisation."
The PTP is initially only open to the social assistance and allied health sector and aims to introduce students to the aged care and disability care sectors and provide an understanding of the working environment.
"The program provides employees with access to students that have already been pre-screened for their suitability to work in the social assistance and allied health sector," Ms Driscoll said.
Aged care providers are eligible for funding to supervise the work placement of PTP students studying two new entry level aged care and disability support courses.
Aged care providers need to team up with a registered training organisation and submit a joint proposal to access funding under the ETP. They must also contribute 10 to 20 per cent of the training cost depending on their location.
The Amana Living Training Institute is a registered training provider in the social assistance and allied health sector and among RTOs approved to provide training under the two programs.
Amana Living Training Institute business manager Rathini Sonnadara said the initiatives would help make training more affordable for aged care organisations as well as provide a pipeline of new staff.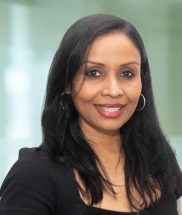 "The Enterprise Training Program will significantly reduce the cost of upskilling and training an organisation's existing workforce by funding up to 80 per cent of the training cost," Ms Sonnadara said.
"The Pre-Traineeship Program is a great way to identify potential new recruits who have the right aptitude and attitude to work in either aged care or disability services," she said.
She encouraged providers to apply soon because funding was allocated on a first come, first served basis.
Find out more about the initiatives here.
Comment below to have your say on this story
Subscribe to Australian Ageing Agenda magazine and sign up to the AAA newsletter