A group of five aged care industry bodies says the government's $445 million funding boost is not enough for already struggling providers to maintain essential services during the coronavirus pandemic.
On Friday afternoon, the government announced a second aged care funding package to strengthen the industry to defend against COVID-19 including measures to ensure workforce continuity.
It adds to the $101 million announced on 11 March and includes:
$235 million for a COVID-19 retention bonus for residential and home aged care workers

$78 million for residential care to support continuity of workforce supply

$27 million for a temporary 30 per cent increase to the viability and the homeless Supplement.
Minister for Aged Care and Senior Australians Richard Colbeck said the measures offered a reinforced framework to ensure the sector would continue to support older Australians as the transmission of COVID-19 increases rapidly.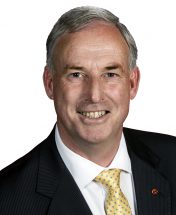 "Aged care is a critical sector that faces staffing challenges as existing staff are either subject to self-isolation requirements due to COVID-19 or are unable to attend work.
"We know we are asking a lot of this critical workforce as we face this unprecedented health emergency. Their work practices are changing – and today's announcement is in recognition of this," Mr Colbeck said.
Funding falls short of need
The alliance of provider and advocacy bodies comprising Aged and Community Services Australia, Leading Age Services Australia, Aged Care Guild, Anglicare Australia and Baptist Care Australia has welcomed the additional support for the sector.
However, it falls short of what already financially distressed providers require to maintain all essential aged care services during COVID-19, they said.
The underlying concern for the group is that providers were doing it tough financially even before COVID-19, said ACSA CEO Patricia Sparrow.
"The services were already struggling and now they will have additional costs related to COVID-19," Ms Sparrow told Australian Ageing Agenda.
StewartBrown's new report on the financial performance of the sector shows more than half of all aged care homes (56 per cent) and close to three-quarters of homes outer regional, rural and remote areas (71 per cent) recorded an operating loss for the second half of 2019.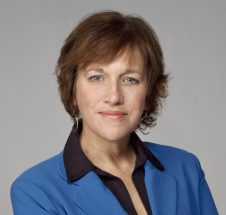 Home care is managing better, but it is doing so by reducing staffing hours, which is not ideal, Ms Sparrow said.
The financial risks are as real as the challenges faced by airlines, tourism and hospitality, the group said.
"We can't close and we will need more staff," Ms Sparrow said.
"If you have staff self-isolating you are going to need to work out can you pay them and can you pay someone new to do the shift. And this is going to be an ongoing challenge," Ms Sparrow said.
"Most [providers] will want to be able to pay staff through this period."
Providers are also concerned about the increasing need for personal protective equipment, which "is harder to get and the costs are going up."
There is a national stockpile that aged care can access but the expectation is that the industry will use its suppliers to source as much stock as it can first, Ms Sparrow said.
Ms Sparrow said she wanted to make it clear the group of peaks was appreciative of the additional support to date and recognition that aged care was an essential service.
But it isn't going to be enough to get the sector through, particularly if it is going to be six months as the Prime Minister suggested, she said.
The group is working on a joint proposal to deliver to the Government in the coming days outlining further measures required to guarantee continued quality care for seniors through the pandemic.
Ms Sparrow said it would focus on the absolute best things that would have the most impact and ensure providers can sustainably deliver the quality services that people want. She said:
"Our focus is on protecting older people but we have to be sustainable to do that," Ms Sparrow said.
One of many required measures
Consumer peak body Cota Australia said the measures in the $445 million funding package would help secure the stability of the aged care industry.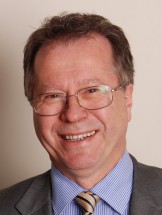 COTA Australia chief executive Ian Yates said the aged care sector was responsible for the wellbeing of a large group of people particularly vulnerable to this disease and its worst effects.
"The consequences of not having sufficient numbers of skilled aged care workers and closing facilities would be fatal," Mr Yates
This funding boost is one of a number of measures the Government will need to secure the viability and quality of aged care if the COVID-19 situation develops into a broader health crisis, he said.
Additional funding details
The $233 million retention bonus provides:
a payment of up to $800 after tax per quarter for two quarters for direct residential care workers

two payments of up to $600 after tax per quarter for two quarters for home care workers in the home.
The $445 million funding package also includes:
$92 million for home care and home support providers to support people in self-isolation such as with shopping and meal delivery

$12 million to support the My Aged Care service to meet the surge in aged care specific COVID-19 enquiries.
Helpful information
Comment below to have your say on this story
Subscribe to Australian Ageing Agenda magazine and sign up to the AAA newsletter