The government has announced $34 million in funding to establish a research institution to examine new ways to deliver care for seniors and training and education for aged care providers.
The Aged Care Workforce Research Centre will draw on the world's best practice, said
Prime Minister Scott Morrison when announcing the initiative on Wednesday.
"This funding will deliver better support and care for older Australians, while ensuring we build the workforce to meet the demands of an ageing population," he said.
Aged care provider peak bodies have welcomed the workforce research centre as important initiative but renewed calls for all sides of politics to commit to other action now.
Aged & Community Services Australia CEO Patricia Sparrow said research in aged care was important but that political parties were avoiding the kind of actions that would make a difference to seniors now.
"The research centre proposal demonstrates that the Coalition recognises that aged care is a growing area and will need significant resources invested into future jobs growth," Ms Sparrow said.
However, the Coalition and Australian Labor Party have not yet addressed urgent areas including five priorities ACSA outlined in its election statement earlier this week, she said.
Those priorities include extending the short-term 9.5 percent funding injection into residential care, adding an addition 40,000 level 3 and 4 Home Care Packages next financial year and increasing the rural and remote supplement by $10 per day (read more here).
"Parties that commit to these urgent priorities will send a clear message that they recognise and care about our ageing population and those who care for our elderly," Ms Sparrow said.
She said leaders can't use the royal commission as an excuse to delay urgent reforms that would improve aged care now.
Leading Age Services Australia also accused the major parties of ignoring aged care in the federal election campaign.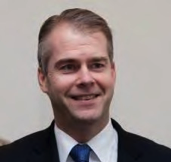 LASA CEO Sean Rooney said on Wednesday that LASA strongly supported responses to workforce development and initial and ongoing training and development of aged care staff.
"This research centre will be well-placed to address priorities such as identifying optimal models of care that are linked to the aged care standards and determine the workforce skill mix and training such models require," he said.
While appreciating this election commitment, it is important for the next government to get on with making aged care better as an urgent priority, Mr Rooney said on Thursday.
He called for a commitment from political parties to:
fix funding in residential to ensure it meets the growing costs of delivering high quality care
legislate reasonable wait times for home care services
invest in workforce growth and development
a minister for aged care in Cabinet and a comprehensive national ageing-well strategy.
Worker conditions
Mr Rooney said the ALP's decision to put aged care workforce issues on the backburner until after the aged care royal commission was not good enough.
Aged care stakeholders were disappointed this week when ALP leader Bill Shorten said he would not extend the proposed $10 billion wage supplement to workers outside the childcare industry.
Labor promised to fund a 20 per cent increase over eight years to early childhood educators.
Following calls from other sector advocates including for aged care, Mr Shorten told media that while aged care workers were underpaid he wanted to wait for the outcomes of the royal commission before deciding on aged care policies.
Mr Rooney said the sector needed adequate funding now to improve the pay, conditions, training and career pathways for aged care workers.
"Putting off any action until after the royal commission is unacceptable. Older Australians need a better aged care system now," he said.
Council on the Ageing chief executive Ian Yates told The Australian he had written to the Labor Party to say there was no reason to wait for the royal commission's findings and to call on the Opposition Leader to commit to action sooner.
Other election commitments
In Wednesday's announcement the Prime Minister said a re-elected Morrison Government would also invest $10 million to address loneliness among older Australians through the Seniors Connected Program, which would include encouraging seniors to volunteer to provide an avenue for connection and a sense of purpose.
The program will work with local community groups dedicated to supporting older Australians and provide a funding boost to organisations like the Friends for Good phone service and the Village Hub projects across the country, he said.
Mr Morrison said a re-elected Coalition Government would also:
prioritise the goal of reaching 475,000 aged care workers in Australia by 2025
fund an aged care pilot program under a $41.7 million Skills Organisations package to support future jobs growth
expand the Community Visitors Scheme for aged care residents and home care clients.
Free dental
The ALP announced a $2.4 billion dental initiative for aged pensioners and Commonwealth Seniors Health Card holders earlier this week if a Labor Government were elected.
Under Labor's Pensioner Dental Plan, eligible seniors will be able to access $1,000 worth of dental services every two years including examinations, x-rays, cleaning, fluoride treatment, fissure sealants, fillings, root canals, extractions, periodontal treatment and dentures.
Labor said it would fund for the initiative by making multinationals pay their fair share and closing tax loopholes used by the top end of town.
Comment below to have your say on this story
Subscribe to Australian Ageing Agenda magazine and sign up to the AAA newsletter