The Federal Government has announced a $50 million initiative to support residential aged care services in financial trouble to improve or cease operations.
Minister for Aged Care and Senior Australians Richard Colbeck announced the Business Improvement Fund (BIF) on Friday to support residential aged care providers at risk of service failure through short-term grants.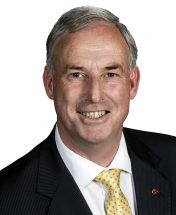 Mr Colbeck said the targeted support would help each eligible residential aged care provider manage costs without compromising the care of residents.
"We recognise the expectation of higher quality and appropriate care for our loved ones comes at a cost and some providers need help to meet these standards," he said.
The BIF builds on the government's Business Advisory Service (BAS), which is a three-year $7.4 million initiative announced in February 2019 delivered by PwC Australia and its subcontractor StewartBrown.
To be eligible for the BIF, aged care providers must have limited access to other funding sources, be in a financial position impacting on the ability to care for residents and have a clear strategy for business improvement.
Eligible applications from services in rural and remote areas that have utilised the BAS and those affected by recent bushfires will be prioritised, the government said.
Providers can use the grants to do one of the following:
implement improved business strategies, such as identified by the BAS
maintain services while the facility is sold to a new provider that can make it viable and sustainable
close down the home in a safe and orderly manner and transition residents to alternative suitable facilities.
Services that receive grants will be closely monitored for business viability, quality of care and use of the funds.
Stakeholders say funding a step in the right direction

Industry stakeholders have welcomed the funding, but say more is needed to adequately support the sector.
Leading Age Services Australia CEO Sean Rooney said the residential aged care sector still desperately needed an additional $1.3 billion over the next 18 months.
"This is a positive step, as long as it is the precursor for a major increase in operational funding for the quality care of thousands of older Australians," Mr Rooney said.
"Not only do homes require a major cash injection for care, there needs to be support for business adjustment to ensure continuity of care," Mr Rooney said.
Aged and Community Services Australia CEO Patricia Sparrow said they welcomed the funding boost but would continue to ask for more support.
"It is absolutely vital that the Government commits to sustainable funding and structural change that gives residential care providers the long-term security they need to keep supporting our ageing population," she said.
COTA chief executive Ian Yates echoed Mr Rooney's and Ms Sparrow's calls for further action including funding to enable a revitalised and consumer-focused industry to emerge.
"We still need to formulate a comprehensive national strategy to transform aged care," Mr Yates said.
"That will require more funding, but we do not support putting taxpayer money down the drain by propping up unviable or poor-quality providers."
Applications for the BIF are expected to open at the end of the month.
Find out more about the BAS here.
Comment below to have your say on this story
Subscribe to Australian Ageing Agenda magazine and sign up to the AAA newsletter