More than 10 per cent of aged care residents have gout, Macquarie University researchers have found.
The study undertaken by Macquarie University's Australian Institute of Health and Innovation and published in the Australasian Journal on Ageing this month investigated the prevalence of gout and other medical conditions among aged care residents.
The research involved analysing the 2014 -2017 health record data of 11,548 aged care residents aged 65 years from 68 aged care facilities in New South Wales and Australian Capital Territory
The research found that 10.7 per cent of aged care residents have gout, which is a chronic form of inflammatory arthritis that can cause permanent joint damage if left untreated.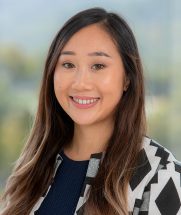 Lead researcher Dr Amy Nguyen said the number of residents identified with gout was high but the actual prevalence was likey higher.
"Over 10 per cent is huge and we feel like that number is most likely under-representing the actual gout population because of the way aged care facility software reports conditions," Dr Nguyen told Australian Ageing Agenda.
"The Aged Care Funding Instrument… only records the top three conditions that are reported, and gout did not appear on that," said Dr Nguyen, a postdoctoral research fellow and health services researcher.
Many of the residents with gout had other health conditions, such as hypertension (71 per cent), heart disease (38 per cent) and diabetes (33 per cent).
The residents with gout were also likely to have renal disease, which is associated with gout, and a history of heart attack, the study found.
Dr Nguyen said aged care residents did not prioritise gout compared to other health conditions and often forget about it until triggered by a debilitating attack.
"People with gout generally prioritise their [gout] condition lower than other conditions. People have mentioned that 'I can't die from my gout, but I can from my heart disease'," Dr Nguyen said.
She said gout medication was often taken when an attack occurred but it was meant to be taken regularly to prevent attacks.
Dr Nguyen said the aged care sector needed to be more aware about how to better manage gout.
"We need to get it out there that gout is this condition that affects such a large proportion of people," she said.
It requires getting residents' medications right through things like medication reviews by pharmacists and more conscious prescribing by the doctors, Dr Nguyen said.
Aged care staff and clinicians need to listen to residents when they say they are in pain to assess if it is gout, which is manageable, she said.
"It's very upsetting to hear that people are suffering this pain and in an unnecessary way, because the gout treatment is very effective in most people."
However, it's just not being utilised well, she said.
Dr Nguyen is undertaking further research to investigate the effectiveness of gout medication among aged care, which is expected to be completed by the end of the year.
Access the research, A profile of health status and demographics of aged care facility residents with gout here.
Comment below to have your say on this story
Subscribe to Australian Ageing Agenda magazine and sign up to the AAA newsletter