The government still plans to transition to a single aged care assessment workforce even though it has abandoned plans to hold a tender to select the delivery organisations, the aged care minister confirms.  
A communique from the Council of Australian Governments (COAG) Health Council last Friday said the Government would instead work with the states and territories and consider feedback from the aged care royal commission regarding a new assessment service.
Minister for Aged Care Richard Colbeck confirmed the government still intended to combine  the Regional Assessment Service, which assesses for low level home support, and the state-run Aged Care Assessment Teams, which assess for home and residential aged care.
"The Australian Government aims to deliver a consistent and integrated aged care assessment via a single assessment workforce that meets the needs of all senior Australians.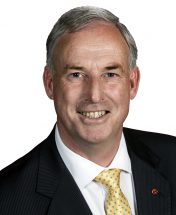 "As agreed at the COAG Health Council, the Government will work closely with states and territories and consider any input from the Royal Commission on Aged Care on Quality and Safety on the future delivery of aged care assessment services," Mr Colbeck told Australian Ageing Agenda.
The turnaround comes after many stakeholders including state health ministers, academics and the Opposition spoke out against the government's tender plans.
The government announced in December that a single assessment workforce would takeover from April 2021 and plans to hold a tender in 2020 to selct the new single workforce and network of assessment organisations to deliver it.
This policy direction has been known for years, and a single assessment workforce was recommended by the Tune review of aged care reforms and mentioned in the interim report of the royal commission.
However, the announcement to tender out assessments caught many by surprise with many referring to it as the privatisation of ACAT
ACATs, which comprise teams of medical, nursing and allied health professionals, are operated by the states with federal government funding.
It also led to the royal commissioners clarifying they did not endorse the government's stated plan in their report in response to comments Mr Colbeck made to the media.
Following months of backlash, a Liberal MP also recently spoke against the plan.
Leader of the Opposition Anthony Albanese called two weeks ago for the government to abandon its tender plans and Labor launched a petition-based campaign against the changes (read more here).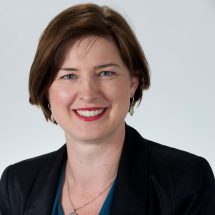 Labor welcomes annoucenment
Labor has welcomed Government's change of mind.
After the COAG communique was released on Friday Shadow Minister for Ageing Julie Collins said the "aged care privatisation plan was ill conceived" since the beginning.  
"It made no sense to privatise these assessments before the final report of the Aged Care Royal Commission is released in November," Ms Collins said in a statement.
She called on the Government to provide assurance that aged care assessments would  continue to be done by experienced and well-qualified assessors in conjunction with the states and territories.
"This is what older Australians wanting to access aged care deserve," Ms Collins said.
Comment below to have your say on this story
Subscribe to Australian Ageing Agenda magazine and sign up to the AAA newsletter