The Federal Government is working with industry and the Opposition on a bipartisan plan to increase residential aged care funding, the health minister has told an aged care conference.
The aged care peak bodies have been campaigning for both immediate funding relief for residential aged care providers in response to the ongoing decline in providers' financial performance as well for subsidies to match actual care costs.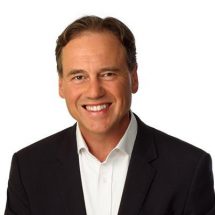 In a keynote address to delegates at the Aged Care Reform after the 2018 Federal Budget conference on Thursday, Minister for Health Greg Hunt said the government has heard and understands the message from industry.
"We are utterly attuned to it and it is my next next major project, which we have to address over the course of the coming 12 months," he told delegates.
Mr Hunt said the sector had "met it's moment" as a result of the increasing acuity of aged care residents and acknowledged the associated costs of this trend.
There has "been a change in the economic structure" as people stay home longer and enter residential aged care with higher needs, he said.
"In many cases the cost of maintaining an individual on average has increased or is likely to increase," Mr Hunt said.
"We have commenced discussions with the sector and the Opposition working on a bipartisan way around options… as to how we could provide that additional funding."
https://twitter.com/agedsupporter/status/1022266735313874944
Aged & Community Services Australia CEO Pat Sparrow said it was encouraging to hear Minister Hunt acknowledge there was a problem with residential aged care funding.
"We know that they have some longer-term plans but we need to see something in the shorter term because providers are feeling the pain now," Ms Sparrow told Australian Ageing Agenda at the conference.
"We will work with government and the Opposition in a bipartisan way to see exactly what we can broker that is going to relieve some of that financial pressure now."
ACSA and fellow aged care peaks Leading Age Services Australia and the Aged Care Guild recently issued a joint statement calling for a focus on aged care funding in tomorrow's five Federal by-elections (read more here).
The peaks are calling for $675 million a year to close the gap between residential aged care costs and subsidies, additional targeted funding for struggling residential providers in regional and remote areas, another $60 million a year for home care subsidies in response to rising costs and a long-term sustainable aged care funding strategy.
Related coverage
Peaks call for $735 million a year to bridge funding gaps
Peaks call for funding to match care costs
Trend of loss-making facilities continues
Provider groups call for an 'adjustment payment'
Australian Ageing Agenda is a media partner of the conference.
Comment below to have your say on this story
Send us your news and tip-offs to editorial@australianageingagenda.com.au 
Subscribe to Australian Ageing Agenda magazine and sign up to the AAA newsletter