Not-for-profit provider peak bodies have picked up almost $2 million to lead two workforce strategy projects targeting the aged care workforce in rural and remote Australia, the government has announced.
The national body for the UnitingCare network, UnitingCare Australia received $1.5 million over three years to support its work leading the partnership of remote aged care operators to deliver an accord on the remote aged care workforce.
The CEO of West Australian Uniting Care aged care provider Juniper, Chris Hall, was appointed in November to chair the remote accord group, which was a recommendation of Professor John Pollaers' aged care workforce strategy report.
The government has also allocated $450,000 to fellow provider peak Aged & Community Services Australia to work with communities to build the capacity of local aged care workforces, Minister for Senior Australians and Aged Care Ken Wyatt announced on Saturday.
The initiatives bring aged care organisations together to work in partnership with the employment, health, education and training sectors to build the aged care workforce, he said.
"The accord will strengthen the aged care workforce and improve the quality of aged care services in remote and very remote Australia," Mr Wyatt said.
UnitingCare and ACSA welcomed the funding to support the implementation of regional and remote elements of the workforce strategy in a joint statement.
The two groups said the funding would support the aims of addressing disadvantage and allowing older people to age in their communities.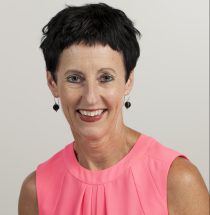 UnitingCare Australian national director Claerwen Little said this project was a high priority for remote providers.
"We have a leadership group that is ready to harness this once in a lifetime opportunity to link together the issues of workforce, integration of services and quality viable service delivery for our most disadvantaged and isolated communities," she said.
"Although we will be working to develop remote workforce capacity, it will also create opportunities to activate local resources to deliver services the way they want them to be delivered."
ACSA CEO Patricia Sparrow said attraction, recruitment and retention of the workforce was a challenging issue for all aged care providers but particularly so for those operating in regional, rural and remote communities.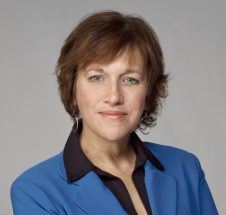 "Building skills and ensuring we have right fit workers in regional, rural and remote communities will help the often-smaller non-profit services survive and keep services locally available," she said.
"The new funding will allow ACSA to accelerate and extend the work of our workforce & industry development unit, which has a proven collaborative model of workforce development for regional areas."
More needed to ensure viability
However, Ms Sparrow said this funding was only a first step to make these services viable. She called for the rural and remote supplement to be increased to $10 per day and a new funding model in the longer term.
The funding for these initiatives was previously allocated and is unrelated to the $2.6 million measure to support the implementation of the aged care sector's workforce strategy announced in last week's federal budget.
Read also 
$2.6 million in funding boosts to support aged care consumers
Comment below to have your say on this story
Subscribe to Australian Ageing Agenda magazine and sign up to the AAA newsletter