The government has responded to the royal commission's final report with a three-phase five-year $18 billion plan for aged care reform, which accepts 126 of the 148 recommendations and rejects six.
The government supports an alternative on four of the commissioners' recommendations while 12 are under consideration, Prime Minister Scott Morrison, aged care minister Greg Hunt and minister for aged care services Richard Colbeck said in a joint statement released on Budget night.
"This once‐in‐a‐generation opportunity to confront the inadequacies in aged care will bring real change to the system," the trio wrote in the response.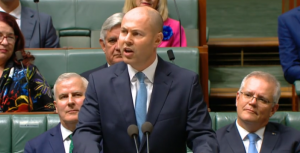 Treasurer Josh Frydenberg announced a $17.7 billion aged care package in the Federal Budget on Tuesday evening in response to the recommendations of the aged care royal commission.
The response shows government has rejected the commissioners' recommendations to establish or investigate a Medicare-style levy to finance aged care, with Mr Hunt telling reporters on Budget night that aged care reforms will be funded through revenue within the budget.
It has also rejected the recommendations relating to fees for residential aged care living costs and accommodation and changes to the means test, noting the discordant views of the commissioners in its response.
The government has favoured Commissioner Lynelle Briggs' Government‐led departmental governance model over the independent commission approach Commissioner Tony Pagone recommended.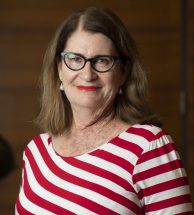 This includes supporting Ms Briggs' recommendations to:
expand the Independent Hospital Pricing Authority to include aged care rather than establishing a separate one
establish a Council of Elders
replace the Aged Care Quality and Safety Commission Quality and Safety with a new independent Aged Care Quality and Safety Authority
set up a taskforce in the department overseen by a cross‐departmental steering committee to implement and direct implementation of the royal commission's recommendations.
Instead of supporting the recommendation to link residential aged care funding indexation to the wages of nurses and aged care workers, the government supports increased funding for residential aged care through the $10 per day Government Basic Daily Fee Supplement and continuation of the 30 per cent increase to the Viability and Homeless Supplements.
The expanded pricing authority will advise on residential aged care pricing from 1 July 2023 under the Australian National Aged Care Classification funding model, it said.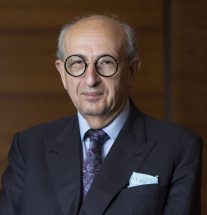 The recommendation to link home aged care and support program indexation to wages, abolish contributions for certain services and limit fees in respite care are subject to further consideration.
As are the recommendations to mandate minimum qualification for personal care workers, establish a Senior Dental Benefits Scheme and provide equity for people with disability receiving aged care.
Also under consideration is Ms Briggs' recommendations for enforceable employment status standards including that providers prefer the direct employment of workers, which the government said would be referred to the Productivity Commission for examination.
Ms Briggs recommendation to phase out Refundable Accommodation Deposits is also being considered with the Government saying it will work with relevant stakeholders to develop a reformed RAD framework with a review of RADs and options to reduce the current dependence.
On the recommendation to increase award wages for aged care workers and nurses, the Government responded that the matter was being considered by the Fair Work Commission (FWC) and would provide information and data to the FWC as required.
The first phase of the government's reform takes place in 2021 and focuses on setting the foundations for change including kicking off structural and governance change across the system, building the workforce and addressing immediate priorities across each area.
Reform in 2021
40,000 additional home care packages, and work towards a new home care model with care and support based on assessed need
$10 Basic Daily Fee supplement, continued Viability Supplements, independent pricing authority and start of enhanced financial and prudential oversight for residential services and sustainability
better quality standards for dementia, diversity, food, nutrition, enhanced regulatory and monitoring powers of the quality regulator to improve clinical standards and additional GP services and access for aged care residents
training places for new and existing aged care workers, scholarships to attract nurses and personal care workers and advocacy, dementia and palliative care training
Fund a Council of the Elders, Inspector-General of Aged Care and more MPS and NATSIFAC residential care services.
In phase two, which will run across 2022–2023, the reforms focus on rebuilding institutions, developing and passing new legislation and embedding new regulation.
It also focuses on funding reform arrangements, changes to service delivery, enhancing workforce capability and improving the culture in aged care.
Reform in 2022
release of 40,000 additional home care packages and expand the Serious Incident Response Scheme to home and community care
transition to AN-ACC funding model and increase the funding base in residential aged care
report staffing hours, enhance financial reporting transparency, introduce worker screening and code of conduct and implement the first stage of star ratings in residential aged care
implement the single assessment workforce in residential care, start financial incentive payments for registered nurses and training places for 6,000 new personal care workers and 33,800 places for personal care workers to attain a Certificate III
procure Indigenous care finders
Reform in 2023
network of 500 local Care Finders in place and single in-home care program
mandatory minimum 200 minutes of care time for aged care residents
National Aged Care Minimum Dataset to improve information metrics about aged care and expanded National Mandatory Quality Indicator Program
single assessment workforce for home care and training places for personal care workers to attain a Certificate III
new Aged Care Act commences.
The ministers said the third phase of reform from 2024–2025 would begin to realise the vision of a high-quality and safe aged care system with needs. Dignity, care and respect of seniors at its core.
Reform in 2024
new support at home program supports seniors to remain at home and connected to their communities
implement the reformed residential aged care accommodation framework and discontinue the Aged Care Approvals Round from 1 July 2024
full implementation of Star Ratings
Reform in 2025
meet target of no people under 65 living in living in residential aged care by December
strong and effective governance of aged care in place with senior Australians at the centre and improved care outcomes consistently delivered.
Access Australian Government Response to the Final Report of the Royal Commission into Aged Care Quality and Safety
Comment on the story below. Follow Australian Ageing Agenda on Facebook, Twitter and LinkedIn, sign up to our twice-weekly newsletter and subscribe to AAA magazine for the complete aged care picture.