Aged care providers can offer more hours to international students on their staff to address workforce shortages as part Commonwealth measures to combat the impact of coronavirus.
While supportive of the initiative, the nurses and care workers union has called on the government to additionally commit to recruiting unemployed nursing graduates.
The measure will allow approximately 20,000 overseas students to work full-time instead of 20 hours per week.
Acting Minister for Immigration, Citizenship, Migrant Services and Multicultural Affairs Alan Tudge said international students would help fill critical staff shortages emerging in the sector.
"As more workers take leave to quarantine or because of health concerns, we need to make sure there are enough staff to look after our older Australians who are particularly vulnerable to coronavirus," Mr Tudge said on Wednesday.
"Many international students already work in the aged care sector but are restricted to 40 hours a fortnight. We're relaxing those limits to help fill the temporary staff shortages."
The temporary measures will be administered by the Department of Home Affairs and are available to Commonwealth-approved providers for existing employees only.
Employers are still required to abide by all relevant Australian workplace laws.
Interested providers can register with the home affairs department.
The idea was discussed with aged care stakeholders at the Government's aged care COVID-19 preparedness forum in Canberra two weeks ago (read more here).
And the aged care provider peak bodies have welcomed the initiative.
Minister for Aged Care and Senior Australians Senator Richard Colbeck said these arrangements apply to both the residential and home aged care sectors, he said.
"Aged care providers have told me that a relaxation of student visa work conditions would support their workforce continuity in the face of COVID-19 challenges.
"These are temporary measures and are solely designed to address staff shortages.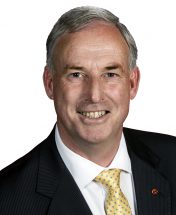 "The Government will continue to work closely with the sector to ensure we have the strongest possible workforce in place as we deal with this extraordinary health challenge," Mr Colbeck said.
However, the Australian Nursing and Midwifery Federation said the government should looks to local out-of-work nursing graduates first.
"Engaging international students should only be part of the solution," said Lori-Anne Sharp , ANMF acting federal secretary.
"It will be essential that students feel confident and have sufficient training to deal with this pandemic," she said.
"With more than 2,500 Australian nursing graduates unemployed, the Government should genuinely give them the first opportunity to be employed, before taking the option of recruiting international nursing students," she said.
The home affairs has set up a form for employers to request access to the temporary measure, a spokesperson for Minister Colbeck told Australian Ageing Agenda.
The form "Employer application for Student visa work restriction exemption" will soon be available here.
Comment below to have your say on this story
Subscribe to Australian Ageing Agenda magazine and sign up to the AAA newsletter