Mature age employment, dementia and palliative care are among the areas featured in the Greens aged care policy, released yesterday.
The Greens said it would spend $5 million over three years for a national strategy to ensure participation of mature age workers, while $137 million would be spent on dementia and $76 million on palliative care.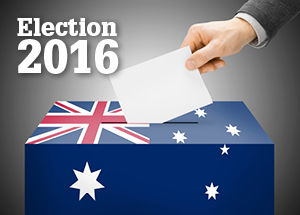 The National Aged Care Alliance (NACA), the coalition of 48 aged care organisations representing aged care providers, consumers and unions, welcomed the policy but said it was disappointed the Greens had not given commitment to ending the rationing of aged care services. NACA is currently running an election campaign to "end the aged care lottery."
This had been a core feature of the Aged Care Roadmap, the set of new reforms proposed by the Aged Care Sector Committee.
In addition to the funding commitments on dementia and palliative care, NACA welcomed the Greens' commitment to a plan to determine how to move towards full consumer directed care, the development of an aged care workforce strategy, and a commitment to block the changes to aged care funding until a cost of care study was completed.
Paul Sadler, Aged and Community Services Australia (ACSA) president, said despite these good measures, under the Greens policy the "aged care lottery" would still be in place.
"Aged care needs stability and a firm timeframe to finalise the reform agenda towards placing the funding for aged care in the hands of consumers, when and where they need it," said Mr Sadler.
"We don't need another plan. The path for change already exists within the NACA Blueprint and the Aged Care Sector Committee's Roadmap and yet we still don't see any of the major parties adopting it. This lack of political commitment continues to leave many old and frail Australians waiting months and months for care."
COTA Australia chief executive Ian Yates agreed that a critical piece of the aged care reform agenda was still missing. "The Productivity Commission recommended an end to rationing of aged care places so older people don't have to wait for care when they need it.
"As part of these reforms consumers need independent advice and support to navigate the aged care system, beyond the government call centre and website. These are critical areas of reform and we would like to see all political parties commit to them this election," said Mr Yates.
Lee Thomas, federal secretary of the Australian Nursing and Midwifery Federation was pleased the Greens had committed to an aged care workforce strategy but called for more commitment on access to training and entry into aged care from a diverse population.
"A national workforce strategy must be a priority but we must also do more to ensure the diversity of our ageing population is reflected in the workforce that cares for our older Australians," she said.
More AAA election coverage:
Want to have your say on this story? Comment below. Send us your news and tip-offs to [email protected] 
Subscribe to Australian Ageing Agenda magazine