Implementing effective technology, communication and design strategies will drive the future of aged care, a panel of industry experts told a forum in Sydney earlier week.
With the rapidly changing landscape, technology must be aligned to suit the needs of aged care residents and health system users, while also driving innovation and improving affordability, the forum heard.
Cloud-based communication organisation 8×8 vice president of Asia Pacific Brendan Maree said improved communication technologies can improve customer service outcomes in the aged care and health sectors.
"Modern unified communications incorporating telephony, conferencing, collaboration, instant messaging, and contact centre functionality can empower staff with the right tools to enable them to provide the best patient experience possible any time and any place," Mr Maree said.
Unified communication technology can also create streamlined workflow processes for health professionals and specialists to deliver care in any location, he said.
Aged care providers are moving towards the implementation of cloud-based data systems to cope with rapid changes in the sector, the forum heard.
International software vendor Board general manager Mark Sands said cloud-based systems could improve efficiency for providers with regard to regulatory compliance and financing.
"Cloud offers a cost-effective way to establish a more automated way to do things," Mr Sands said.
Potential and limitations of technology
Collard Maxwell Architects managing director Charles Fortin said technology will continue to drive the design of aged care facilities.
"We are still experiencing the early days of the technology revolution, and there will be great opportunities here in Australia to design new types of hospitals and aged care facilities that can reap the advantage of applying new technology for resident and patient care," Mr Fortin said.
The forum also considered the limitations of technology.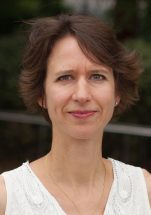 Collard Maxwell Architects senior associate Katrin Klinger said there was still a fear of technology in the sector, including concerns about the loss of the "human touch" if robotic activity replaced personal interaction.
"Sometimes it is about the human touch, which is expressed by a series of extra niceties, such as a coffee or a newspaper," Ms Klinger said.
Providing sincerity and being able to get to know and understand residents are among the areas humans can better care for people compared to artificial intelligence, the forum heard.
CQR Consulting chief technology officer Phil Kernick said despite the benefits of technology, security remained an issue.
"We spend a lot of money on patient care, but no backend systems," Mr Kernick said.
"We need to avoid a tipping point where we can't manage the complex technology in a modern hospital or aged care facility."
Comment below to have your say on this story
Subscribe to Australian Ageing Agenda magazine and sign up to the AAA newsletter