More vulnerable people are experiencing difficulty accessing home care since the introduction two years ago of the Increasing Choice reforms, research suggests.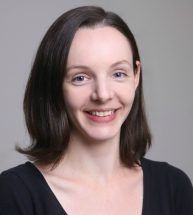 Dr Mikaela Jorgensen and a research team from the Aged Care Evaluation and Research unit at Macquarie University have been examining the impact of the 2017 Increasing Choice in Home Care reforms, which assigned home care packages to individuals rather than providers.
The reforms were intended to improve the way home care services were delivered after a 2011 Productivity Commission inquiry that found key weaknesses in the aged care system, including limited consumer choice.
However, the researchers found that while there had been an increase in the number of people getting home care before the reforms, this dropped off after they were introduced. Also, those accessing home care were younger and less likely to have a partner after the reforms, and fewer were entering home care after coming out of hospital.
"This starts to suggest that more vulnerable older Australians may experience difficulty accessing the services that they need under the new system," Dr Jorgensen told the Australian Association of Gerontology (AAG) conference this month.
"A truly consumer directed system would ensure that people who have been assessed for care have the potential to actually access home care, and that is not the case at the moment."
The reforms created more steps before receiving a home car package, saw the establishment of the national priority queue and left many older Australians unclear about what they were meant to do once they had been approved for a package, she said.
Health department research conducted at the time found 45 per cent of recipients were unsure of what to do after getting their approval letter, Dr Jorgensen said.
Scant research into to impact of reforms
"We don't really know what's going on since 2017 reforms," Dr Jorgensen told the conference.
To glean some more information, Dr Jorgensen and her colleagues analysed data on 40,000 people receiving community care from a "large and representative" ACT/NSW provider over a period encompassing 12 months before the reforms and 12 months after.
They found that before the reforms, the number of new home care clients had been increasing but after the reforms there was a big drop in the number of home care clients. There was no real change in relation to clients leaving the provider.
The data also showed that before the reforms, 64.6 per cent of home care recipients were 80 years and over, but after the reforms 59.7  per cent were 80 and over.
It also revealed that prior to the reforms 42 per cent of home care recipients had a partner, compared to 50.6 per cent after the reforms.
"From this single large provider we can see that people are having trouble getting into the new home care packages and the people who are getting through are more likely to be younger and have a current partner," Dr Jorgensen said.
She also noted that while fewer people coming straight from hospital, where they may have been treated for a fall, there had been no national increase in transition care or shorter term reablement packages over that time.
There was a need to expand the research by evaluating the impact of the reforms at a national level, she said.
Subscribe to Community Care Review