Assistant Minister for Social Services Mitch Fifield says there will be "robust requirements" for organisations seeking to provide aged care accreditation services, but experts warn that having multiple assessment agencies can challenge the consistency of standards.
In last week's Federal Budget, the government announced it would allow "private market provision of accreditation services" as part of a streamlined quality regime across community and residential care. Part of the process would involve providers paying the full costs of accreditation, which would collectively cost them $30.7 million over four years.
In an interview with Australian Ageing Agenda on Friday, Senator Fifield said that there would be "extensive consultations" with the sector before the changes were implemented, but he would not be drawn on a timeline.
Providers and peak bodies have broadly welcomed the development, describing it as a win for red-tape reduction. However the issue is likely to attract more mixed opinion when stakeholders work through the detail of what accreditation services will be offered by private entities and how their services will be overseen.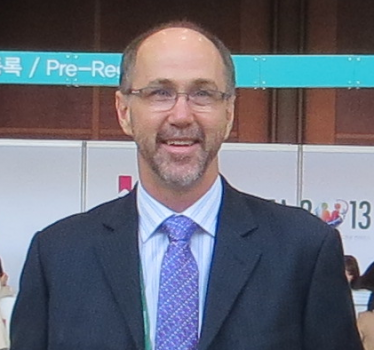 Dr David Greenfield, an international expert on healthcare accreditation, told AAA that the key issue was how the new agencies selected and trained their assessors and maintained standards so that consistency and reliability across assessment teams could be ensured.
He said the challenge around having two or more accrediting or assessing bodies was ensuring that assessment teams were consistent, both within and across organisations.
Further, with providers soon having to pay the full costs of their mandatory accreditation, "the danger is you can have the lowest cost agency selected" rather than one chosen because they would help drive quality and safety, said Dr Greenfield, who is Associate Professor of Health Improvement Research at Macquarie University and a fellow of the International Society for Quality in Health Care.
"Based on the information released at present, I don't know how the government is going to deal with that issue," he said.
Other arguments previously made against opening up accreditation services to private operators have included the risk that facilities will choose the most lenient audit organisation, and that commercial pressure could compromise the auditor's independence.
While stakeholders in favour of the change have pointed to the operation of multiple bodies overseeing quality in the hospital sector, Dr Greenfield said that the Australian Commission on Safety and Quality in Health Care, which regulated that sector, was still determining how best to monitor and ensure the ongoing reliability of its system. "This is an issue they're grappling with and I don't think they've quite come to grips with yet."
Dr Greenfield said the new change to aged care accreditation policy appeared to allow new private agencies to carry out assessments but the Federal Government needed to clarify whether these new entrants would also be making accreditation decisions.
Speaking to AAA, Senator Fifield appeared to rule that out, saying there would not be "multiple accreditation bodies". While there would be one accreditation framework operating under the Quality Agency, "there would be competition and options as to who actually provided those accreditation services," he said.
Senator Fifield said there would be "robust requirements" for the organisations seeking to provide accreditation services. "We are not going to allow any diminution in the quality of accreditation services that are provided."