The federal government has announced a 1.4 per cent indexation rise for aged care providers – but aged care peaks say this isn't enough to cover rising wages. 
The government this week announced its updates to subsidies and supplements, as well as adjustments to home care fees and charges, effective from July 1, which it says are in line with changes to the age pension and indexation rates.
For residential aged care, this means the 9.5 per cent Temporary Subsidy Increase which commenced 20 September 2018 for the Quality Care Fund, and the general subsidy boost from 20 March 2019 will cease on 30 June 2019.
The government has also announced a decrease of 5.54 per cent to the Maximum Permissible Interest Rate for the period starting 1 July to 30 September 2019.
This will affect refundable deposit balances and accommodation bond balances and accommodation prices.
The Base Interest Rate of 3.75 per cent remains unchanged.
Indexation rates inadequate
Aged care peak body Leading Age Services Australia CEO Sean Rooney said the rates of payment will harm the ability of providers to deliver care and support older Australians.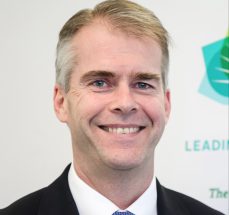 "Indexation of funding for aged care in Australia has not kept pace with the rising wages of aged care staff or the growing needs of older Australians and the costs of their care," Mr Rooney said.
"This has been a compounding issue with wages increasing by more than 3 per cent over the last three years, and with indexation now confirmed as being set than less than 1.5 per cent, the situation for many providers is crucial," he said.
Mr Rooney said according to the Aged Care Financing Authority's submission to the Royal Commission into Aged Care Quality and Safety, there are an increasing number of small providers facing financial and quality problems.
"Despite the pressure they are under, residential care providers continue to increase the number of hours of care per resident, but this cannot continue, and some providers have already been forced to cut back on staffing," he said.
Fellow aged care peak body Aged and Community Services Australia CEO Patricia Sparrow said the indexation is inadequate and unsustainable.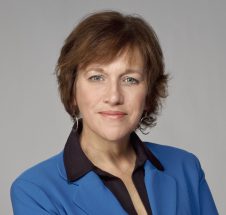 "The situation facing aged care is very serious. The response from the government is still woefully inadequate and services will suffer," Ms Sparrow said.
"These increases simply aren't enough. In aged care we have more providers operating at a loss than ever before, more complex health and care needs than ever before, unprecedented demand and rising costs," she said.
Ms Sparrow said the nation needs to better plan for the ageing population to ensure everyone is treated with respect.
"The minor gain of a 1.4 per cent indexation increase in residential aged care is hardly compensation for the fact that the 9.5 per cent temporary funding increase is about to cease," Ms Sparrow said.
"The government has provided stop gap measures such as the short-term funding increase, but these temporary measures are about to cease. Providers will struggle but ultimately it is our clients and residents who will feel the pinch," she said.
Read also
Home care queue passes 129,000
Comment below to have your say on this story
Subscribe to Australian Ageing Agenda magazine and sign up to the AAA newsletter