Infinite Care has continued to expand its aged care portfolio by acquiring three more aged care homes in south-east Queensland in December.
With 14 aged care facilities already in operation in South Australia, New South Wales and Queensland, the latest buy up – of Ashmore Retreat, Bangalor Retreat, and Mandalay Retreat (known collectively as Retreat Care) – means the Infinite Care group now runs 17 homes and is responsible for 1,900 residents. The organisation also provides employment for close to 2,000 team members around the country.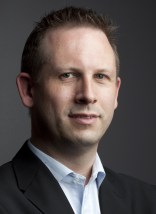 Infinite Care founder and joint managing director Chris Stride said in a statement: "We are excited about the latest acquisition and that these homes are close to our Business Support Centre on the Gold Coast. It is important to us that we continue to provide the highest level of care and customer experiences for our residents and have an environment for our new team that is engaging, collaborative and fun."
The addition of the Retreat Care portfolio adds to Infinite Care's strategic plan to extend into south-east Queensland.
"Infinite Care will review opportunities for innovation, staff development and technology at these homes in early 2023," said Mr Stride. "Infinite's focus is on ensuring that our residents are in the driver's seat, choosing how they want to live this exciting new stage of their life in residential aged care."
The latest acquisition marks further progress in Infinite Care's growth strategy to become a predominant aged care provider in the market. Earlier in 2022, the group also expanded into NSW by acquiring three facilities.
Main image: Ashmore Retreat, one of three aged care homes recently acquired by Infinite Care
Have we missed a merger or acquisition? Send us the details and an image to editorial@australianageingagenda.com.au