A parliamentary inquiry has called for legislation to require aged care facilities have at least one registered nurse on site at all times and for the government to monitor the link between care standards and staff mix to inform future staffing requirements.
The inquiry into the quality of residential aged care services also recommends reviews of the Aged Care Funding Instrument and its penalties and Medicare rebates for doctors visiting facilities to ensure they are adequate.
The House of Representatives committee on health, aged care and sport began its examination of the delivery and regulation of the aged care system and the prevalence of mistreatment in December following a referral from Minister for Health Greg Hunt (read more here).
The 173-page report, which was released on Monday, makes 14 recommendations including for an independent review and parliamentary inquiry of the incoming Aged Care Quality and Safety Commission after two years of operation.
The inquiry drew on the findings of other recent investigations including the Tune Review of aged care reform, the Australian Law Reform Commission report on elder abuse and the Carnell-Paterson review of aged care quality regulation.
The committee has made a number of similar recommendations to those inquiries including for the mandatory participation of a quality indicators program, unannounced and out-of-hours accreditation visits, a consumer rating system for facilities, and greater transparency about complaints against individual facilities.
The parliamentary inquiry received 123 submissions and 33 exhibits and held seven public hearings in five capital cities.
Committee chair Trent Zimmerman said they received submissions from many residents and family members that outlined harrowing examples of mistreatment.
"This is not good enough for a nation like Australia," he said.
Stakeholder reaction
The aged care royal commission, which was called toward the end of the inquiry, is welcomed by the committee, but should not delay the implementation of improvements recommended in this report and other recent reviews, Mr Zimmerman said.
This sentiment has been repeated by provider and industry peak bodies including the Australian Medical Association, which welcomed the report and particularly its recommendations around staffing.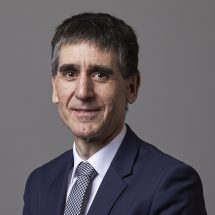 AMA President Dr Tony Bartone, who appeared before the inquiry in May, said the recommendations in the report largely aligned with AMA policy and suggestions to improve the care of aged care residents.
"The AMA has been advocating for a registered nurse-to-resident ratio that aligns with the level of care need, and ensures 24-hour registered nurse availability," Dr Bartone said.
Requiring by law that all aged care facilities provide at least one registered nurse on-site at all times is a good first step, but it must be recognised that one RN will not be enough in many facilities, he said.
Provider peaks Leading Age Services Australia and Aged & Community Services Australia also welcomed the report.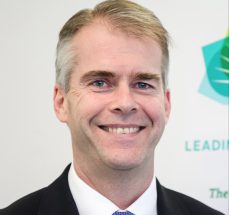 LASA CEO Sean Rooney said the report provided a constructive contribution to aged care reform and he particularly welcomed the focus on adequate funding for ACFI, and Medicare rebates to better support GP visits to facilities.
He also noted the inquiry's focus on improving safety and quality and said workforce development and the implementation of the Aged Care Workforce Taskforce's strategy was vital to achieving this.
"Part of this is the development of a strong evidence base to inform optimal aged care staffing models across a range of care settings to meet the care needs of individuals and deliver best possible outcomes," Mr Rooney said.
However any new regulatory requirements must do not divert limited resources away from providing direct care, he said.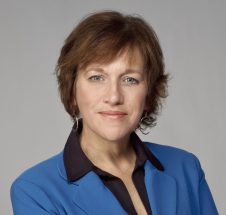 ACSA CEO Pat Sparrow said she welcomed the report's concern for the future of quality aged services and its contribution to the public conversation underway.
"As the report touches on many of the areas that will be considered as part of the terms of reference of the royal commission, we believe it will make a useful contribution to the national discussion we all want to see occur."
Access the report here.
Comment below to have your say on this story
Subscribe to Australian Ageing Agenda magazine and sign up to the AAA newsletter