Small business ombudsman Kate Carnell is leading an independent investigation into the recent forced relocation of residents of a Gold Coast facility, the aged care minister has announced.
Minister for Aged Care and Senior Australians Richard Colbeck announced on Friday the terms of reference for an independent inquiry into the events surrounding the unexpected closure of the Earle Haven Retirement Village in Nerang, Queensland, late last week.
The announcement comes a week after the Aged Care Quality and Safety Commission announced it had begun a review audit of the regulatory compliance of the facility's owner and approved provider People Care after Queensland Health led an emergency operation to find 70 residents accommodation (read more here).
Ms Carnell, who co-led the review of aged care regulatory processes in 2017, will head up a three-month inquiry to examine the circumstances leading to a collapse in the provision of care services for the residents of the facility.
It will also look at the impact and consequences of the event and whether it could have been prevented, along with the management and operational structure of the service and the governance, management and operational structure of People Care and its sub-contractor HelpStreet.
Elsewhere the terms of reference show the inquiry will examine whether People Care had appropriate risk management and emergency planning procedures in place prior to the forced evacuation and its contractual relationship with HelpStreet.
The inquiry may make recommendations related to its findings including for legislative reform or systemic change, and seek any information relevant to its work, including documents or financial statements, or from any person, company, department or agency, according to the terms of reference.
Ms Carnell, who became the inaugural Australian Small Business and Family Enterprise Ombudsman in March 2016, is tasked with keeping Mr Colbeck informed throughout the inquiry and submitting findings and recommendations in October 2019.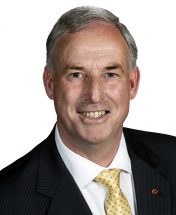 Mr Colbeck said the inquiry was called to get to the bottom of what occurred at the facility and he looked forward to Ms Carnell's report.
"I am determined to ensure we understand why the situation occurred, that we do what we can to prevent this type of event in the future and that those responsible are held to account," Mr Colbeck said.
"Residents should not have been put in a situation where they were forced to be relocated because they were left without the care they so rightfully deserved."
He again thanked staff from Queensland Health and the Commonwealth Department of Health for their response to the events.
"Both responded urgently to the situation and worked through the night to safely relocate residents," he said.
View the full terms of reference here.
Comment below to have your say on this story
Subscribe to Australian Ageing Agenda magazine and sign up to the AAA newsletter