Chair of Alzheimer's Disease International Glenn Rees says he fears the 'invisible hand' of the market will not work well to deliver dementia care.
Dedicated government funding to provide specialist services and a national dementia framework are both needed to ensure people with dementia are not disadvantaged as aged care becomes increasingly deregulated, the chair of Alzheimer's Disease International has warned.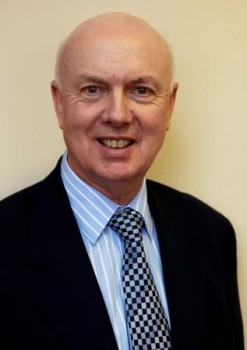 While it was positive that the most recent proposals for further aged care reform characterised dementia care as "core business" throughout the system, advocates had worked hard for essential government-funded specialist supports and initiatives, said Glenn Rees, chair of ADI and former CEO of Alzheimer's Australia.
"There is a recognition that older people with dementia have the same rights as other people but may require additional support to exercise choice and access services… the language worries me because the unkind might interpret 'may require' narrowly," Mr Rees told the Strengthening Dementia Services conference on Wednesday.
"While qualifiers are placed in the rhetoric about the market, for example the need to protect the vulnerable and for good information, I have the suspicion that there is unwarranted faith in the market to solve all problems. The invisible hand will not I fear work that well in dementia care," said Mr Rees.
Relying on a market in aged care to drive quality improvement was unrealistic as purchasing aged care services was fundamentally different from other consumer purchases, and people are making decisions at a point of crisis and usually do not have the full information, he said.
It was critical that sector stakeholders sought a commitment from government to deliver much of the infrastructure needed for services that deliver social activities and respite, Mr Rees said.
"There is also a need for dedicated additional funding to support short-term stays in special dementia units for people experiencing extreme behavioural and psychological symptoms of dementia."
Renewed call for dementia strategy
Mr Rees said there was much to support in the Aged Care Roadmap's vision for a single aged care, but this must be done carefully if consumers were to be protected.
To improve the quality of dementia services within the roadmap's vision, a national dementia strategy was needed, as well as funding for new models of care for people with dementia, he said.
A national strategy should commit to targets, measures, timeframes and funding to action the seven priority areas that were previously outlined in National Dementia Framework, he said.
"Market signals and knowing more about decisions consumers would make given the choice are an important input to policy and efficient service delivery. But good intentions on dementia care will fail without a strategy," he said.
He said there was now a gap in government policy on dementia risk reduction, and he criticised the termination of funding for the Your Brain Matters.
"[It] was a great disappointment – such an inexpensive and positive way to promote greater awareness of the condition and possibly to reduce risk," said Mr Rees.
Want to have your say on this story? Comment below. Send us your news and tip-offs to editorial@australianageingagenda.com.au 
Subscribe to Australian Ageing Agenda magazine