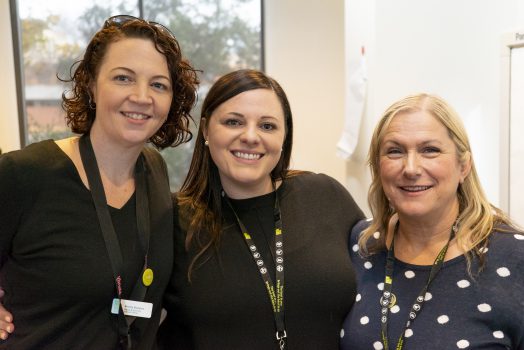 Five aged care workers from South Australia have been selected to visit Japan in October as part of a provider exchange program.
The biannual exchange is a partnership between aged care providers the ACH Group in South Australia and Sun-Life in Japan.
It aims to allow participants to learn about the aged care sector, workforce and service delivery in each other's country.
Understanding how Sun-Life's services are meeting the changing needs of the Japanese population along with their approach to staff training, wellbeing and retention and methods used to measure health outcomes are among the areas ACH Group staff will learn about.
Among the selected participants is registered nurse Hui Hui Voo, who said she was interested in the culture behind aged care in Japan.
"I would like to learn about the philosophy and theory of caring for older people in Japan, the technology and vision for hearing impairment to increase individual connections," she said.
The other team members heading to Japan are lifestyle coordinator Angie Clark, support worker Mandy Neaylon, team leader Mandy Wilkins and head of health and wellness Kate Dobie.
Care worker Miyuki Wheelwright will join the tour as a translator.
This group is also part of the Sun-Life organising committee, which will support a team of Sun-Life staff during their visits to different ACH Group sites in late August.
ACH learning and development manager Rebecca Burns said the program was an opportunity for aged care professionals to engage with each other.
"An important part of this approach is the deliberate focus on the training and retention of a passionate, highly competent workforce," Ms Burns said.
The program is also a "great way to ensure our staff are engaged, connected and love what they do," Ms Burns said.
Ms Burns said the program offered an opportunity for Sun-Life aged care professionals to engage with ACH staff, clients and volunteers and gain knowledge on its approaches to dementia care, planning, respite, independent living and its Good Lives model of care.
Comment below to have your say on this story
Send us your news and tip-offs to editorial@australianageingagenda.com.au 
Subscribe to Australian Ageing Agenda magazine and sign up to the AAA newsletter